With more than 50,000 SME transactions in the UK alone, there is a significant opportunity for brokers in this market, according to CFC's head of transaction liability
CFC Underwriting has launched a new transaction liability product to unlock the micro portion of the M&A market.
The MGA believes its first-to-market solution presents a significant opportunity for brokers.
The private enterprise policy insures the sellers of small businesses with an enterprise value between $250,000 and $10m for damages and defense costs resulting from a claim for a breach of a representation or warranty (R&W) in the purchase agreement.
The micro business market segment represents the largest volume of M&A deals – CFC estimates it to be worth close to $8bn in gross written premium (GWP), yet it said this sector has been all but ignored by the insurance market to date.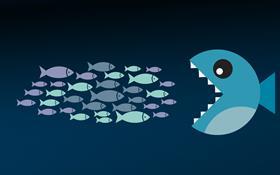 Angus Marshall, head of transaction liability at CFC, said: "With over 50,000 SME transactions taking place in the UK alone on average, there is a significant market to address and an opportunity for brokers to provide a vitally important service to their small business clients looking to realise the value they have worked hard to build. We're proud to have developed the solution they need.
"This important insurance cover has been widely adopted in the mid-market and we believe the micro segment represents the next sector of growth."
Broker opportunity
Unlike other transaction liability policies, which usually provide a policy limit of around 10% of enterprise value (EV), CFC's private enterprise policy insures the full indemnity given by sellers, allowing a full 100% EV indemnity to be provided.
The product also offers a fixed wording and streamlined underwriting to allow brokers that may not have extensive M&A experience to still secure coverage for their clients quickly and efficiently.
Marshall continued: "We estimate there to be nearly half a million SME M&A transactions a year globally, around 10 times the number of deals in the current transaction liability addressable market.
"The sellers of these businesses have often built them from nothing; they've worked hard to grow their value and want to protect that value when it comes to a sale.
"They need insurance that is relevant to smaller businesses like them, at a price they can afford and that is simple to understand."