The firm has grown its employee count over the past three years, establishing a global footprint with more than 500 staff located across the UK, US, Europe and Australia
CFC Underwriting secured a major investment yesterday (21 October 2021), jointly led by EQT and Vitruvian Partners – two European private equity firms.
According to the insurtech MGA, its continued growth trajectory is based on the depth and quality of its business model. For example, it has an annual premium run rate in excess of £750m and has delivered an organic earnings before interest, taxes, depreciation, and amortisation (ebitda) compound annual growth rate (CAGR) of 35% over the last five years.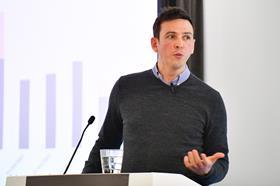 Upon completion of the deal, following regulatory approval, CFC will almost double its employee shareholders from 175 to over 300.
However, CFC's employees will remain the largest shareholding block.
Dave Walsh, CFC's founder and group chief executive, said: "We're delighted to welcome EQT as an investor alongside Vitruvian.
"Both EQT and Vitruvian's focus on high growth technology companies and [their] commitment to creating a positive impact through their portfolios is a natural fit with CFC and our ethos as an independent, employee-owned business.
"EQT's investment and Vitruvian's reinvestment is testament to CFC's track record of delivering strong, profitable growth underpinned by the expertise of our people and our history of market-leading technology innovation.
"As we look ahead, we see a risk landscape that is rapidly shifting, with ever-expanding cyber threats, new insurance challenges presented by intangible assets and evolving risks in rapid growth sectors.
"We look forward to partnering with EQT and thank Vitruvian for their continued partnership. It has never been a more exciting time to be at CFC."
Earlier this year, CFC launched its own Lloyd's syndicate.
Perfectly aligns
Founded in 1999, CFC was one of the pioneers in the cyber insurance market. Today, it is a technology-driven business that writes 50 products across 20 different classes of specialist insurance, focused primarily on SME businesses. It serves more than 100,000 businesses in over 90 countries.
The company has significantly grown its employee count over the past three years and has an established global footprint, with more than 500 staff located across the UK, US, Europe and Australia.
Robert Maclean, partner at EQT, said: "CFC is a truly innovative insurance business with technology at its core and a track record of growth and profitability which surpasses even the most mature fintech businesses we've seen. The accelerating pace of investment in its core platform aligns perfectly with EQT's approach of futureproofing companies."
Joe O' Mara, partner at Vitruvian, added: "We've witnessed first-hand what a remarkable business CFC is - a tribute to the leadership team, the culture they've created and the commitment to excellence and innovation that has kept CFC at the forefront of the insurance market."
Vitruvian is a longstanding partner and investor in CFC.
Sofia Ahuja, managing director at EQT, said: "CFC's unrivalled reputation in cyber insurance and focus on emerging risk areas ensures that it is well placed to capture the significant growth expected in the classes it writes. We're delighted to invest alongside Vitruvian at this exciting stage in CFC's journey."