McCafferty feels NPAI 'has genuine potential for growth in what is currently a difficult market for brokers'
Former chief executive of broker Brightside Brendan McCafferty is joining pharmacy focused insurance firm NPA Insurance (NPAI) as a non-executive director.
The appointment forms parts of NPAI's growth plans – the business aims to venture into new markets through its niche commercial insurance brand Peach Pi partnering with like-minded intermediaries.
NPAI managing director Paul Coleman said McCafferty's appointment, therefore, will help "advance our strategic plans".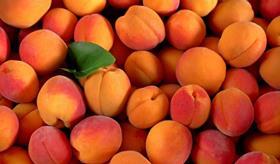 He continued: "We have been looking to appoint a new senior industry figure to join our already well established and visionary board, to help advance our strategic plans.
"Brendan is extremely well respected throughout the industry - when we learned that he might be looking for new opportunities within the sector following the successful sale of Brightside Group, we were quick to reach out to explore the prospect of his joining our top team.
"Brendan brings an impressive and unique set of skills and experience to the table and we are very excited about having him on board".
Providing something new for clients
Most recently, McCafferty was chief executive of Brightside – he left the firm in May after it was bought by Markerstudy in March 2021.
He has also worked as chief executive of Axa Insurance, founding chief executive of Flood Re and president of Willis UK and Ireland.
Speaking on his board appointment, McCafferty said: "I really like what the NPAI team is looking to achieve by expanding into the intermediary market and I believe the company has genuine potential for growth in what is currently a difficult market for brokers.
"Thanks to its specialist pedigree, strong leadership capabilities and a first class underwriting and claims service, the business can really offer something new for clients.
"I very much look forward to working with the rest of the board to help realise the company's growth strategy."
Joining McCafferty on NPAI's board is chairman Iain McCusker, Bernard Mageean, Ian Cordwell, Rajesh Patel MBE and Philip Galt.