The company said it would continue to meet all policyholder obligations
Irish company Surestone insurance DAC has stopped writing new business and is placing its business into run-off, it confirmed to Insurance Times today.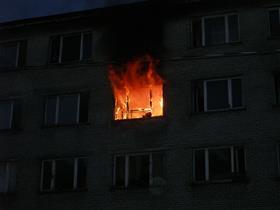 Subscribers read more
"The Board of SureStone Insurance Dac has taken the strategic decision to put the company into orderly run-off.
"We have notified our partners, and have issued them notice in line with our contractual obligations. The company will continue to meet all policyholder obligations," chief executive David Burke confirmed in a statement.
"This is a strategic decision made by the board which reflects our desire to focus our future plans on the insurtech sector, where we believe there are excellent growth opportunities," Surestone added.
Dublin-based Surestone is part of the Primary Group and was founded in 2002. It writes tradesmen, shop, office, commercial combined, agri, home and motor business.
Capacity market woes
Surestone is the latest in a long line of MGAs and insurers to suffer troubles amid tightening capacity, claims pilling up in liablity classes and a Lloyd's crackdown on underperforming lines.
Last week, Vibe Syndicate when into run-off.
MS Amlin has pulled the plug on nine classes of UK business.
Brokers expressed their shock in May after Aspen Risk Management Limited when into run-off.
The tightening capacity has meant MGAs securing backing has become much harder, but Aqueous Underwriting scored a victory last month after Qater-based QIC rallied behind them in a long-term deal.
Subscribers read more
Brokers urged to act on tradesmen fees