MS Amlin previously said it was withdrawing from nine classes of business.
Underwriting group MS Amlin has said it will not place any deadlines on decisions regarding the future of the UK business classes it plans to exit.
The underwriter revealed in September that it had redrawn its on-going strategy and, as such, it would no longer look to operate in nine classes.
These classes include its Property and Casualty (P&C) UK Insurance business (covering corporate property, real estate, casualty, package binders and fleet) and Aviation. Operations featured in these discussions also include Bloodstock in P&C International, UK Yacht (previously Haven) and its AUA Insolvency Risk Services.
Aligning with strategy
Last month, the business announced it was ceasing aviation operations with immediate effect; MS Amlin, however, has remained tight lipped around the eight other classes' fate.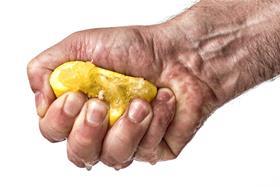 At the time of the initial announcement, MS Amlin chief executive Simon Beale said: "[While] we have identified several classes of business that no longer fit within our long-term strategy, we believe there are other owners that are better positioned to take these great books of business forward. There will be no interruption to the service our brokers and clients receive in the meantime."
Timely decision-making
Rumours in the market had pointed to the insurer seeking to sell the UK P&C operations as whole, but a company spokesman has told Insurance Times that no decision has been made.
"Nothing has been decided," they said. "We are looking at various options and we will continue to do so.
"This is a process and we are looking at each of the business units. We have already made a decision in relation to the aviation business, so we are progressing."
They added: "We are not working to any timetable or deadline for a decision to be made. What we want to do is make the best decision for all involved in the process."