The multinational insurer additionally noted group-wide gains in its property and casualty portfolio within the first nine months of 2019.
Multinational insurance firm AXA has reported a total gross revenue of €27bn in the first nine months of 2019 for its European insurance business, which includes the UK and Ireland; this demonstrated a 3% improvement since its last round of results.
These figures, announced as part of AXA's quarter three trading update, reflect a 3% increase in property and casualty (P&C) revenue for Europe in quarter three of 2019, amounting to €13.4bn.
AXA suggested that this boost was driven by strong sales within its commercial lines (4%) and personal lines (2%); this was particularly influenced by motor direct business from the UK and Ireland, as well as Italy and Spain.
The firm's new business value (NBV) for Europe also rose by 4%, reaching €0.5bn.
Home turf
In terms of the UK and Ireland specifically, P&C revenue totalled €2.689m in the first nine months of 2019; a 4% improvement since AXA's last figures were released. It has also seen a 1% increase in its health business, to gain €1.433m in gross revenue, however its life and savings arm has decreased by 9%, reporting revenue of €41m.
In total, the gross revenue of insurance activities and holdings in the UK and Ireland is €4.163m, which is a 3% improvement.
Business success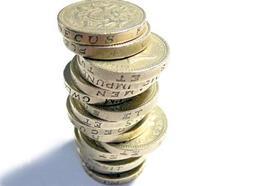 Subscribers read more:
Industry reacts with serious concerns amid FCA's 'tough, tough' pricing crackdown
Across all of AXA's operating entities, the business has clocked up €79.7bn in total gross revenue, an improvement of 5%. Its P&C commercial lines globally have also rocketed by 7% to reach €24.9bn, while the insurer's health revenues amount to €10.7bn; another increase of 6%. Its protection revenue group-wide has improved by 3%, to total €12.3bn.
The firm's solvency II ratio is down three points versus 30 June 2019, now recorded at 187%. AXA attributed this to unfavourable financial market conditions, driven by lower interest rates, and the repayment of preferred shares at subsidiary AXA XL. This has partially been offset by a strong operating return net of accrued dividend for Q3.
Stating the facts
Gérald Harlin, deputy chief executive and group chief financial officer at AXA, said: "AXA delivered another strong operating performance in the first nine months of 2019. AXA's revenues grew overall by 5%, notably with a continued strong growth dynamic in P&C commercial lines and in health, and with all of AXA's geographies contributing to this strong growth.
"AXA XL achieved significant revenue increases, notably in P&C insurance and specialty. The favourable pricing environment in insurance continues to improve, with the third quarter renewals experiencing significant rate increases.
"Given a series of severe natural catastrophes, including Hurricane Dorian and Typhoons Faxai and Hagibis, AXA XL incurred an above average level of natural catastrophe claims in the third quarter and early into the fourth quarter, mostly from reinsurance.
"AXA's solvency II ratio was 187%, well within its target range, demonstrating the strength and resilience of the group's balance sheet, even in the context of very low interest rates at the end of September.
"The recently announced sale of AXA Bank Belgium marks another important step in the further simplification of AXA's profile and focus on preferred segments, in line with its Ambition 2020 strategy."