Consumers need the confidence that insurers are going to be there when needed, says new survey
The Chartered Insurance Institute's (CII) latest survey has demonstrated that consumers want insurers to act like a "good butler" – attentive and responsive when needed and quietly working away when not.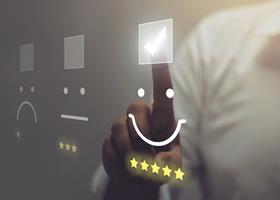 The CII's latest Public Trust Index survey, published today (11 April 2022), found that consumers do not want to check up on whether their insurer is acting in their interests or not – instead they expect a good level of cover at a competitive price and want to be rewarded for coming back to the same insurer every year.
Despite this, consumers also want insurers to be attentive when necessary.
The survey comprised 1,000 consumers of home, motor and travel insurance and examined their attitudes to insurance between December 2021 and January 2022.
It surveyed how the insurance profession is meeting the FCA's Consumer Duty requirements, being introduced this year. These requirements focus on four areas – fair value, products and services, treatment of customers and confidence.
The survey is intended to deliver a benchmark for how the profession is meeting its goals and what it needs to do to meet the FCA's Consumer Duty expectations.
Matthew Connell, director of policy and public affairs of the CII, said: "For consumers, having confidence that their insurer will be there when they need them is the most important factor in buying insurance, with consumers attaching more importance to the statement 'I know what the policy covers and excludes' than any other."
Consumer duty
Since 2018, the CII's Public Trust Index has been measuring outcomes for general insurance that map across directly the FCA's Consumer Duty focuses.
Treatment of customers, one of the focuses, includes insurers being attentive to customers.
The CII's survey listed a number of ways in which insurers could improve their treatment of customers based on their reported desires. These included:
• Actively demonstrating that their policy is priced competitively, for example by matching a cheaper quote from a competitor.
• Clearly informing customers about what the policy covers and excludes and providing the ability to add and remove elements of cover.
• Showing compassion and giving effective assistance and advice when a claim is made.
• Assessing risks individually, rather than generically.
Price isn't everything
On the flipside, the survey also found that consumers consistently stated that the cheapest policy was less important than:
• Confidence that the insurer will pay out.
• An easy way to do business.
• Rewards for loyalty.
• An appropriate level of protection offered by a policy.
• Claims that are paid quickly.
• Respect from the insurer when they make a claim.
Connell added: "For the insurance profession is to meet the FCA's Consumer Duty requirements it will have to demonstrate that it is identifying and acting on areas for improvement and we recommend insurers look carefully at two areas.
"First, assuring consumers that their risks are assessed individually rather than being based on generic assumptions and, second, the way the claims process is communicated before consumers purchase a policy."