The news follows Stackhouse Poland's acquisition of Pii last year
The Chartered Management Institute (CMI) has appointed the chief executive of Stackhouse-owned broker, Property Insurance Initiatives (Pii) as a companion.
Brett Sainty has accepted the role - companionships are by invitation only.
It was given to him in recognition of the contributions he made to management and leadership throughout his career.
He will continue in his role as chief executive at Pii whilst taking on responsibilties as a companion for CMI.
It follows the news of the real estate property broker being bought by Stackhouse Poland in December last year for an undisclosed sum.
Bruce Carnegie-Brown, chairman of Lloyd's and Moneysupermarket, who is also CMI's president, is a companion together with outgoing chief executive of Direct Line, Paul Geddes.
Companionship
Companionship is the highest level of CMI membership with opportunities for high-level networking, boosting earnings and gaining recognition.
Sainty said he will help raise the standard of management and leadership across the UK and shape the future of the profession in his new role.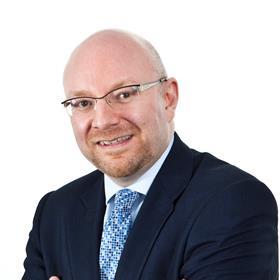 He added: "Helping others achieve their business goals through mentoring has always been a real passion of mine.
"I look forward to advising businesses on innovation and growth as a CMI Companion."
He was previously professional bodies champion at CMI since 2016, where he developed relations with professional bodies and assisted the delivery of its annual operating plan.
He started at Pii in 2012 and leads on the development of the firm's strategy.
CMI is a professional body for management and leadership, it works with businesses and in education inspiring people to be "confident, and successful manager and leaders."
Subscribers read more
Five questions with chief executive at ECIC Richard Forrest Smith