Many customers have 'never seen prices increase at this speed', says director
Two out of five Chartered Insurance Institute (CII) members said they had noticed a "significant increase" in the volume of consumers shopping around for cheaper insurance policies as inflation rises and wages stagnate.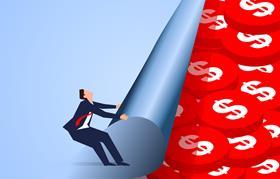 One in five insurance professionals also told the CII that consumers were reducing the amount of cover they were purchasing in order to cut their costs.
A further 18% of respondents noted that "a growing number" of insurance policies were being allowed to lapse, evidencing a rise in underinsurance.
This was according to a social media survey conducted by the trade body this month (June 2022), which polled 723 financial planners and insurance professionals.
The UK inflation rate is currently sitting at 9%, but this could rise to a peak of 10%, according to a Bank of England projection made in May 2022.
Workers have also suffered the largest fall in real terms pay since 2013, according to the Office for National Statistics (ONS).
Its Average weekly earnings in Great Britain: June 2022 report, published in June 2022, found that total pay in real terms - which have been adjusted for inflation - grew by 0.4% between February and April 2022, while regular pay has fallen by 2.2% year-on-year.
Long-term thinking
Matthew Connell, director of policy and public affairs at CII, said: "Many consumers have never seen costs increase at this speed.
"With such significant reduction in disposable income, it makes sense to act now to ensure your finances are in the best shape possible. But taking a good, hard look at your finances rather than just spending less is essential in the current climate."
Connell added that cutting back on insurance could cause consumers "serious problems in the future and compromise their future financial resilience".
He explained: "We would encourage any consumer who was considering cancelling, reducing their cover or going for the cheapest policy to discuss the long-term implications of such an approach with an insurance or financial planning professional."