The insurance sector should not assume that the economic environment is 'transitory'
Biba 2022: The cost of living crisis and rising inflation is the biggest issue currently facing the UK government and equally should not be ignored by the insurance industry.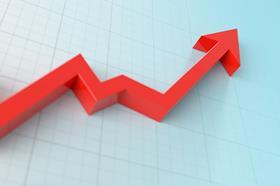 This is according to broker Aon's chief of staff and director of UK public affairs, Elisha Walia, who spoke at the Biba Conference 2022 during a panel debate entitled 'Insurance and Politics' earlier this week (11 May 2022).
Walia said that while the inflationary environment was "not as eye catching" as other issues facing the sector – such as the cladding crisis or flooding risk – there was "serious potential for [inflation] to be a real political concern for the industry".
She explained: "What's really required is for policy-makers and us as an industry to not assume that this inflationary environment is transitory – you can't just magic it away or assume it's going away."
The Bank of England raised interest rates to 1% last week (5 May 2022) in an attempt to slow inflation, which it predicted could rise to above 10% by the end of this year.
This would represent the highest level of inflation since 1982 and could plunge the UK economy into recession.
Explaining how this environment was relevant to the insurance sector, Walia said: "Why is this backdrop important to the insurance industry? Well, it shows that we are not immune to the effects of the wider economic and political environment."
While reports from the ABI on home buildings and contents insurance (12 May 2022) and motor insurance (5 May 2022) have revealed falling premiums for customers, Walia believed this downward trend would not continue.
She said: "We're very lucky at the moment because the highly competitive nature of the industry means that, perhaps, we haven't seen the full impact of cost pressures on insurance premiums. But I don't think that's going to last, necessarily."
While premiums for motor insurance have fallen, as recorded by the ABI, Walia noted that labour and repair costs in this part of the market were rising while general vehicle complexity was increasing, due to more technology featuring in cars. These elements will eventually require an increase in premiums.
Creeping underinsurance
The impact of the cost of living crisis could also impact the insurance industry through "creeping underinsurance", explained Walia.
Cost pressures on consumers could impact the insurance sector "if businesses and households make the decision to cut back on insurance and think of it as a 'nice to have' rather than as a necessity", she said.
"We have to do some serious thinking about how we can insure consumers, particularly SMEs, how they're protected and whether they have adequate protection," Walia added.