The broadcaster predicts that the UK government's levelling up strategy will be the biggest item on its agenda this year
Biba 2022: The UK government's levelling up strategy is not progressing due to the "cost of living crisis", meaning that risks around social and economic imbalances remain, according to broadcaster and journalist Andrew Marr.
Speaking during his keynote speech on day two of trade body Biba's 2022 conference in Manchester last week (12 May 2022), Marr told delegates: "The truth is levelling up is not happening as well. The east and west midlands are doing really badly in terms of income and health disparities compared to London. Things are getting worse."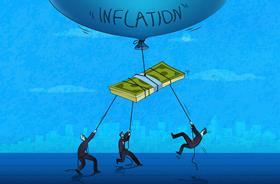 The government's levelling up strategy, published in February 2022, is a moral, social and economic programme that aims to improve standards of living across the country and eliminate primarily economic imbalances between areas and social groups in the UK.
Marr cited recent analysis by software company Bloomberg, published this month, that looked at 12 socioeconomic parameters across 650 constituencies.
This revealed that although London is pulling ahead in terms of levelling up (26%), the rest of the UK is struggling.
For example, in nine out of 10 constituencies, the salary gap is widening, home affordability is worsening and public spend per person is falling.
War on three fronts
Marr predicted that levelling up will be the biggest challenge throughout 2022 in Westminster.
In addition, the Conservative party is facing war on three fronts, he said - including the situation in Northern Ireland, the ongoing war between Russia and Ukraine, as well as other matters - therefore risk in the UK has increased.
However, Marr admitted that the combination of wars and the Covid-19 pandemic is unique.