Quick-fire technology developments mean the government is at risk of 'regulating the previous innovation, rather than the next'
Biba 2022: The issue of how the UK government can regulate an increasingly technologically advanced insurance sector is currently being ignored - even though it could create serious problems.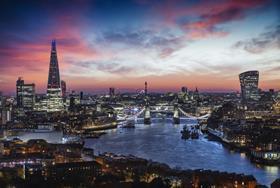 This was according to Jim Murphy, formerly both secretary of state for Scotland and leader of the Scottish labour party, who spoke at the Biba Conference 2022 yesterday (11 May 2022).
During a panel debate entitled Insurance and Politics, Murphy branded the issue of regulating the insurance sector a "black elephant", combining the 'black swan' and 'elephant in the room' metaphors.
He explained: "A black elephant is a situation which we can all see and that will have enormous impacts, but that we're not doing enough about.
"We all live in an age of acceleration [regarding technology]. It takes between five and seven years for many platforms to come to prosper and then fade away, but it takes government an average of 12 to 15 years to get the regulation right."
Murphy added that the government often finds itself "regulating the previous innovation, rather than the next."
These comments follow an inquiry into regulatory issues in the London market that launched in January 2022.
In a subsequent letter setting out the findings, published in April this year, the House of Lords' Industry and Regulators Committee chair Lord Hollick said: "It is vital that the concerns regarding the inflexible and sometimes unnecessarily complex processes require a broader reassessment of regulatory culture.
"There is a need for current rules to be applied more proportionately and efficiently".
The inquiry into the regulatory culture of the London market came alongside a broader Treasury inquiry into the future of the financial services sector's regulatory framework post-Brexit, which closed this February. Solvency II has also been investigated by both the cabinet and the Prudential Regulation Authority (PRA) over the previous 18 months.
Regulatory environment
The impact of unsuitable regulation is something the insurance industry should pay attention to. As Biba chair and former chair of the All-Party Parliamentary Group on insurance and financial services, Jonathan Evans, said: "We are in a time in which there is going to be more regulatory activity, in my view."
Discussing whether he believed that a more active regulatory environment could provide benefits to the insurance sector, Evans explained: "I believe in proportionate regulation – I believe that if you have regulation, it should pass certain tests."
These tests include whether regulation works to improve the situation of employees, the market and protections for people.
"If [regulation] isn't doing any of those things then – in my judgement – we don't need it. We don't need regulation for the sake of it, but we must be positive to support regulation in areas where [it will bring improvements]."
During the launch of Biba's annual manifesto in January 2022, Evans criticised the FCA for implementing "regulation for the sake of regulation".
Nicky Morgan, a representative of the current government as a member in the House of Lords and formerly both secretary of state and chair of the Treasury Select Committee, agreed with Evans' assessment. She said: "Not all regulation is bad."
However, she added: "Not all problems are solved by legislation and I think we have to remember that. The question is 'does the legislation actually tackle the issues and pick up things that are left undone', rather than 'does it tackle the issues of today'."