Compliance expert explains that 'a lot of brokers don't understand the value of their time'
Brokers must understand the value of their time and how to charge correctly for their services if they are to remain profitable amid rising regulatory costs, urged an expert panel at Insurance Times' BrokerFest 2022 conference on 16 June 2022.
Graeme Trudgill, executive director of broking trade body Biba, emphasised that today's brokers are facing both direct and indirect costs associated with regulation.
In his opinion, indirect costs – such as having to find the time and personnel resources to respond to multiple surveys, which are sometimes sent to firms by the FCA on the same day – are in fact more costly for brokers than direct regulation ramifications, causing a lot of extra "pressure" and "expense". This is in addition to the seemingly fortnightly publication of 'Dear CEO' letters and other missives, he added.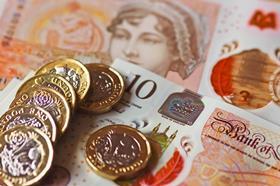 Further costs brokers experience include compensation payments – for example those enforced by the Financial Ombudsman Service (FOS), which cannot be planned for – as well as the resources needed to complete paperwork from insurers around fair value assessments, added fellow panellist Branko Bjelobaba, principal at Branko.
The fair value assessments, in particular, have an "unexpected time implication", he continued – Bjelobaba has received market feedback that these forms are taking at least 90 minutes to complete per insurer.
There is also brokers' commitment to the Financial Services Compensation Scheme (FSCS).
The main problem with this compensation funding model, according to Biba, is that out of every £1 that general insurance brokers contributed to the FSCS levy in 2021, 84p was directed to support firm failures in other parts of the financial services sector, for example pensions.
Bjelobaba described this as "the biggest unfairness".
"The call on the compensation scheme is minimal, yet we're sharing the costs of pensions failures, which is just totally and utterly not right."
Trudgill added: "The fundamental point for me is that the polluter should pay – but at the moment, the good guys are bailing out the polluters and that's what we need to change."
This change is already underway – albeit slowly.
In December 2021, the FCA launched a discussion paper - DP21/5 Compensation Framework Review – which sought to explore whether the FSCS' compensation framework provided "appropriate protection for consumers" yet was "funded in a fair and sustainable way".
Time is money
Amid these regulatory cost pressures, brokers must review their business models and ensure that the way in which they make money is sustainable, noted Michael Sicsic, managing director of Sicsic Advisory.
Bjelobaba agreed, commenting that "a lot of brokers out there don't understand the value of their time and actually, they're being paid not enough to provide the advice".
He compared brokers to the legal sector. It is common practice for lawyers to charge their clients using billable hours, however brokers are not paid until their customers buy an insurance policy.
He urged BrokerFest 2022 attendees to work out what services make them money – and which ones do not.
"There's a discussion as to whether the level of commission is commensurate and understanding what you provide for that and if you are going over and above the amount of money that you've had in respect of commission and you're providing so much more, then you're able to justify the imposition of that fee or charge," he said.