Many Lloyd's and London market brokers have failed to return required annual rule breach reports
General insurance (GI) firms reported that only 662 employees – including three senior managers – broke the FCA's conduct rules last year, according to information released by the regulator in response to a freedom of information (FOI) request by Sicsic Advisory.
The compliance consultancy explained that over 5,300 GI firms are required to inform the FCA of staff that break conduct rules.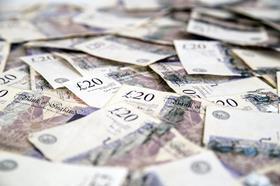 The FOI data, published by Sicsic Advisory today (25 July 2022), showed that 13.5% of personal and commercial lines insurers reported conduct rule breaches in the year to 31 August 2021, compared to just 2.5% of personal and commercial lines intermediaries.
The three notifications in this time period relating to senior manager functions (SMF) were reported by personal and commercial lines intermediaries.
Although no conduct breach notifications came from Lloyd's or London market brokers or insurers in the 12 months to 31 August 2021, the FOI data revealed that 71 of the 437 registered Lloyd's and London market brokers failed to return the required annual report of conduct rule breaches to the FCA in this reporting period. The same is true for 24 of the 150 personal and commercial lines insurers.
Sicsic Advisory senior consultant Nindy Mellett said that "given the size of the general insurance market, 662 reports seems on the low side".
She continued: "This raises questions around whether firms are training, identifying and recording conduct rule breaches in line with regulatory requirements.
"The regime was introduced to improve standards - as such, we would expect to see a higher number of breaches in the early years of implementation as firms respond to the higher standards."
'Clean sheet'
The FCA requires insurance intermediaries and brokers to train all staff on its conduct rules and report any breaches annually since March 2021. Meanwhile, the Senior Managers and Certification Regime (SMCR) has applied to dual-regulated insurers since December 2018.
Breaking down the conduct rules breaches in the year to 31 August 2021 further, the FOI data showed that 351 reports related to a failure to act with integrity, while 331 reports regarded instances of failing to act with due skill, care and diligence.
Mellett noted that it is unexpected to see no senior manager conduct rule breaches in insurance firms or the Lloyd's market.
She said: "It is surprising that a sizeable minority of firms are still not submitting a regulatory return.
"This raises wider questions around whether these firms have fully implemented SMCR.
"Those [that] are not yet submitting the annual form must work on their process at pace.
"We are expecting the FCA to compare responses and speak to the outliers on both sides.
"Those [that] haven't recorded any breaches should be able to demonstrate a functional reporting system that convinces [the FCA that] the clean sheet reflects reality."
Sicsic Advisory requested this information from the FCA in respect of general insurers and general insurance intermediaries on 21 January 2022.
The data is based on the period 1 September 2020 to 31 August 2021.