Despite some alignment in thinking, Biba's chair still believes the regulator needs to take 'a long, hard look at its own responsibilities and approach to our low risk sector'
By Editor Katie Scott
Attending broking trade association Biba's annual conference over the past two days (11 and 12 May 2022), a core bone of contention among attendees and speakers remains regulation – and in particular, the funding behind the compensation framework provided by the Financial Services Compensation Scheme (FSCS).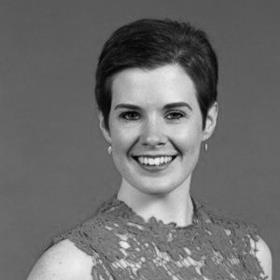 The main problem with the current compensation funding model, according to Biba, is that out of every £1 that general insurance brokers contributed to the FSCS levy in 2021, 84p was directed to support firm failures in other parts of the financial services sector, for example pensions.
Back in January 2022, when Biba's annual manifesto was published, the association's chief executive Steve White explained that UKGI brokers were "bailing out" other financial services sectors – this is why the trade body called for the introduction of sub-class maximums and caps that limit individual sectors' exposure to other class shortfalls within its manifesto document.
Addressing delegates at Biba's Manchester-based conference this week, White said: "It is unsettling when you are told to, in effect, pay for others' failures elsewhere in the wider industry.
"I know you don't have a problem with the concept of financial compensation. You get that schemes such as the FSCS are vital in protecting both customers and our entire financial system.
"Yet, at the same time, it does not feel fair that in 2021, for every £1 you paid in the FSCS levies, 84p was in respect of failures elsewhere in the sector. Some feel the regulator could and should be doing more to prevent failures happening in the first place.
"Globally, compensation schemes involving insurance brokers and intermediaries are rare. We must not be left paying over the odds for the failure of others."
Timely change
White's call to action for the regulator is not in vain – the FCA is hoping to do more in this area.
In December 2021, it launched a discussion paper - DP21/5 Compensation Framework Review – which sought to explore whether the FSCS' compensation framework provided "appropriate protection for consumers" yet was "funded in a fair and sustainable way".
Biba chair Jonathan Evans is pleased by the paper. He told conference delegates this week: "I welcome the FCA review of the FSCS funding model. I can assure members that we have submitted a comprehensive response and are meeting the FCA this week."
The FCA itself also addressed the topic of FSCS levies during a keynote presentation delivered by Sheldon Mills, the regulator's executive director of consumers and competition, at the end of the first day of the conference.
Describing firm failures as "an ongoing risk", Mills said: "Our rules require that firms safeguard client money and have a wind down plan to ensure there's minimal disruption in the event of failure.
"We've identified that over half the brokers we've assessed have matters requiring attention with their client money arrangements. That's a lot."
As of November 2021, the FSCS forecast a £900m indicative levy for 2022 to 2023, according to its Outlook report. This compares to a total levy of £717m for the 2021 to 2022 year.
Mills continued: "We know that the industry is worried about the increase in terms of the financial services compensation levy. There are a few elements which we'll be working on in order to try and bring that down.
"One is improving our authorisation gateway to try and prevent more firms which might not be capable of providing financial services well [from] entering the market in the first place.
"We're going to act earlier and [with] more certainty to prevent harm and, over time, we hope that [this] will stabilise the pressure on the levy of the FSCS."
Mills was quick to emphasise to brokers, however, that this action was no silver bullet to strip back levy costs because any change in this area will take time.
He said: "I will be honest with you. The FSCS has a time lag, so often the things which go into the levy – misselling or whatever – has happened four or five years ago.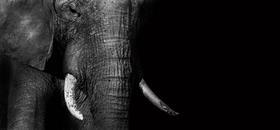 "We aim to stabilise the levy, but I'll be clear with you – that will take some time."
FCA still under fire
However, the FCA did not escape unscathed from scrutiny at the event.
Evans told Biba conference delegates that "the increasing weight of FCA regulation is now the number one concern of our member firms".
He continued: "I agree with balanced regulation, but over regulation and excessive cost is impacting the sector's ability to innovate, with knock-on effects on customers. The regulator is affecting competition, productivity and the ability to innovate."
For example, Evans noted that some authorisations and changes in permissions for Biba member firms were taking up to nine months for the regulator to complete.
"I suggest to the FCA that it takes a long, hard look at its own responsibilities and approach to our low risk sector," he urged.
"We demand that the FCA pays attention to the importance of proportionality in the way it regulates. I'm sure the minister John Glen, [economic secretary to the Treasury], can help to find the right balance."
Brokers want to talk
From my perspective, Mills came across well at Biba's conference. The fact that he was present at all was certainly appreciated considering the FCA is notoriously difficult to pin down in terms of event attendance or on the record media comments – especially as Mills was attending directly after returning from a trip to Rome.
Biba's head of compliance and training, David Sparkes, was also able to fire questions at Mills following his speech to delegates, helping brokers receive answers from the regulator.
This kind of engagement and communication with the FCA is absolutely vital and is something we must see more of moving forward – it simply cannot be an annual appearance on Biba's stage, but the FCA must make time to speak to brokers via more platforms, including Insurance Times' events.
Evans summed it up best when he said: "There's never been a greater need for our insurance community to work more closely together."