The secretary of state is also 'keen to review' the insurance industry's role in contributing to 'high premiums' for leaseholders
Michael Gove, secretary of state for levelling up, housing and communities, has thanked the FCA for its initial findings on the potential harms arising from "failures" within the multioccupancy buildings insurance market.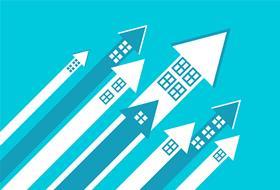 In a letter sent to Sheldon Mills, the regulator's executive director for consumers and competition, last week (13 May 2022), Gove welcomed recommendations for solutions to potential failures, which included concerns around a lack of affordability for leaseholders and secret broker commissions.
Gove initially called on the FCA to investigate the buildings insurance market and the associated issues of hidden commission fees and rising costs for residential leaseholders in January 2022.
Following this, the FCA published a set of initial findings earlier this month, in which it explained it was considering introducing rules to limit commissions for multioccupancy buildings insurance.
In its initial findings, the FCA also explained that it was deliberating whether to extend legal obligations owed to freeholders by insurers to leaseholders. If implemented, this may include a requirement that commissions paid to brokers "not conflict with leaseholders' interests".
This, and other measures, would be dependent on the regulator identifying that fees paid to brokers in this market are a "significant cause of harm".
Neither fair nor decent
In his letter to the FCA, Gove said: "I have previously expressed concerns regarding the affordability and availability of insurance for leaseholders in flats with fire safety issues. It is neither fair nor decent that innocent leaseholders should be landed with bills they cannot afford as a result of problems they did not cause.
"I am keen to review how all actors in the insurance marketplace have contributed to high premiums for leaseholders. I welcome the work you are considering to realign incentives for insurance brokers, freeholders and managing agents."
The FCA is continuing with its data gathering process and has contacted a selection of insurers and brokers from within the insurance sector.
In its letter to Gove earlier this month, the regulator explained that it had "significantly expedited" its normal approach to gathering data, "designing and undertaking work that may eventually result in material interventions".
It clarified, however: "It has been important to ensure data requests are robust enough to support any subsequent interventions."
In his response, Gove said: "I note that a great deal of work has been completed by the regulator to ensure cooperation from the insurance industry, gather data and assess the current function of the buildings insurance market."
Gove also welcomed the upcoming publication of the FCA's full findings from its review in July, adding: "The findings of the FCA review will be critical to developing a full understanding of the buildings insurance market.
"It is important that any recommendations consider all routes, whether enacted by the regulator, government or industry, to ensure leaseholders get the value for money they deserve."