One MP suggested that the insurance sector could be forced to pay for building remediation via new legislation
Member of parliament (MP) Peter Bottomley has called for the FCA and Competition and Markets Authority (CMA) to produce a report on the commission fees charged to leaseholders by brokers and insurance companies.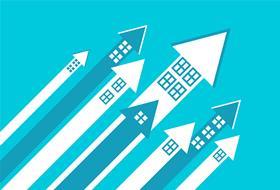 His comments were made during a House of Commons debate on the Building Safety Bill last week (20 April 2022).
This bill was created in response to the Grenfell Tower fire in 2017 - it seeks to improve building and fire safety, as well as shift remediation costs for flammable cladding from leaseholders to freeholders or the owner of the building.
Bottomley said that he hoped his proposed report, and the publicity it would generate, would make insurance companies "bring rates down to market rates".
He explained: "That is to say, rates that are justified by the risk, not by what the market can be made to pay in a crisis.
"I also hope that all commissions, rebates and douceurs paid by brokers or insurance companies and received by managing agents or landlords are disclosed.
"That ought to be out in the open – for too long, too many people have got rich on the back of residential leaseholders."
In March 2022, Bottomley called for the FCA to require its regulated entities to disclose all hidden fees paid by leaseholders. He specifically named Manchester-based broker Reich Insurance in his motion - last month, the firm was ordered by the First-tier Tribunal of the Property Chamber to disclose any hidden fees paid by leaseholders via their service charge.
Building remediation
Other MPs also took aim at the insurance sector's role in the cladding crisis during last week's parliamentary debate.
MP Clive Betts, chair of the housing select committee, concurred with Bottomley's comments. She added: "[The insurance sector] is the one group of people who have actually made money out of this crisis, is it not?"
MP Bob Blackman continued: "To me, [insurance companies] have not so far put their minds to the problem [of fire and cladding remediation]."
One MP suggested that insurance companies could be made to retrospectively pay for the remediation work needed in buildings across the UK. MP Mike Penning said: "All the professional bodies that were responsible for building these properties – all of them – were insured, yet the insurance companies have got off scot-free."
Penning noted that while it would be difficult to get insurance companies to pay for remediation work, the government had previously introduced legislation to take a levy from insurance firms in the case of asbestos-induced mesothelioma.
His suggestion was that this could provide the framework for introducing similar legislation targeted at building remediation. "We could do it if [we] wanted to really do it," he noted, "and I hope – I am going to go on and on to everyone in this House – that this can be done."