Zurich says it cannot release this information, however
Insurer Zurich has been implicated in the conflict between leaseholders at 33-storey development One West India Quay (WIQ) and the property's freeholder, billionaire property magnate Yiannakis 'John' Christodoulou.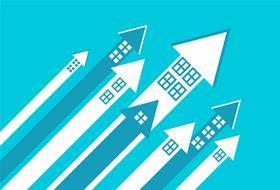 The residents' association contacted Insurance Times to explain that Zurich had refused to disclose insurance commissions to WIQ leaseholders because they were not the policyholders.
This follows market developments last month which saw a property tribunal hit broker Reich Insurance with a forced commission disclosure order over leaseholder concerns at WIQ's sister property, Canary Riverside, which is also owned by Christodoulou.
Reich was subsequently named in parliament on 24 March 2022 when MP Peter Bottomley tabled a motion calling for the FCA to require its regulated entities to disclose all hidden fees paid by leaseholders.
The FCA has also indicated its desire for transparency around hidden fees, based on a January 2022 'Dear CEO' letter - this warned warned that fairness to leaseholders should be considered during value reviews.
A spokesperson for the WIQ residents' association told Insurance Times: "[We have] implored Zurich several times to disclose arrangements for our buildings and terrorism insurance. [It has] repeatedly refused.
"Experts have advised us our terrorism insurance cost is around 48% higher than the average for our situation.
"[The] freeholder, broker and insurance company all refuse to say why or to explain how placing the policy outside Pool Re helps us. It clearly doesn't.
"We need mandatory disclosure of commissions and other fees baked into our premiums, but this won't be enough.
"Insurers and brokers must be compelled to put leaseholders as joint insured parties or the co-insured on the policy, so we can shop around for the best deals and be captive consumers no longer."
Finding solutions
In a statement to Insurance Times, Zurich clarified that it was one of six insurers of the WIQ property.
A spokesperson for the insurer said: "We recognise the difficulties faced by many leaseholders at this time and are committed to working with both the government and the FCA to help find solutions.
"We are sorry the residents are not happy with some aspects of their insurance cover. Because our contract is with the freeholder, we are unable to release information to other parties, which includes the leaseholders.
"We understand the leaseholders are in dialogue with the freeholder and the managing agents."
Zurich added that it could not comment on the provision of terrorism insurance, since this was provided by another insurer.
The residents' association contested that Zurich "knows full well that our freeholder will not give us this information".
However, it remains the case that Zurich's contract does not allow it to disclose fees to the leaseholders. A change in legislation, such as that proposed by Bottomley in the House of Commons, would change that.