The regulator said it has continued to observe 'ineffective governance and control arrangements' from insurance intermediaries
The FCA has asked all insurance intermediaries to consider the extent of risks in their businesses and act where they identify harm.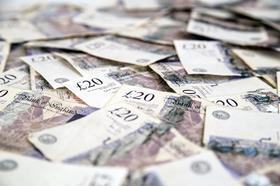 In a letter sent out this week (25 May 2022), the FCA has told general insurance intermediaries, loss assessors and firms with ancillary insurance broking interests that it believed there were "significant risks of potential harm that both the market and individual firms need to address".
It added: "We continue to believe that the most significant risk of harm in the [insurance intermediary] portfolio is through customers buying unsuitable or poor value products.
"We frequently see examples of harm caused by misselling, where firms lack customer-centric cultures and where consumer outcomes have not been appropriately considered.
"We also continue to observe ineffective governance and control arrangements."
The FCA identified three key risks in its letter:
Pricing practices and value for money.
Product oversight and governance.
Client assets and orderly wind down.
Under the heading of pricing practices and value for money, the regulator explained that it expected firms to have fully implemented its general insurance pricing rules, which were fully effective on 1 January 2022.
It clarified that senior managers would be required to provide annual confirmation via reports that their firms had complied with the pricing regulations.
"This requirement will help us to hold firms and individuals to account for ending price walking for home and motor insurance," said the regulator.
The letter also mentioned the FCA's investigation into harm arising from multioccupancy buildings insurance as an example of "harm occurring due to firms' ineffective oversight of remuneration within the distribution chain, including via appointed representatives".
Product oversight
The FCA explained that it had continued to see customers not receiving fair value or sufficient cover at the point of claims.
It highlighted business interruption insurance as an example of "ambiguous contract wordings" that can lead to customers purchasing "insurance that does not provide the level of cover expected". The regulator also noted concerns that this issue was more widespread.
The regulator also explained that it had identified a "substantial number of firms" with "inadequate" client assets sourcebook arrangements, which ensure that money is returned to customers if firms fail.
The FCA's letter reminded intermediaries that "safeguarding client money is a fundamental requirement" and firms should make certain to maintain adequate safeguards.
"We also expect firms to adopt a prudent approach to the management of their financial resources," the FCA added.
A broad "supervisory programme of work", supported by the increased use of analytics, has subsequently been planned by the FCA, to review firms' reporting data and measure compliance.