A ruling in this case could represent a 'new test case' for business interruption claims
A number of football clubs in England's top flight competition have joined together and instructed law firm Clifford Chance to launch a class action lawsuit against some of the country's biggest insurers.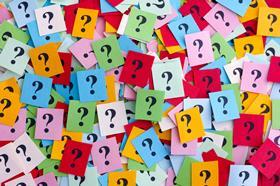 The clubs – including Arsenal, Aston Villa, West Ham, Tottenham Hotspur, Liverpool and Brighton and Hove Albion – have decided to pursue a pandemic-related business interruption claim against Allianz, Aviva, CNA Insurance, Zurich and Liberty.
The Supreme Court's January 2021 judgment on the pandemic-related business interruption test case, which was originally brought by the FCA in 2020, has formed the basis of the football clubs' claim.
Following High Court proceedings in 2020, the Supreme Court dismissed the appeals of insurers and decided that, where the Covid-19 pandemic created an inability to use insured premises, businesses could claim for business interruption, where policies allowed.
Stephen Netherway, partner in the commercial litigation group at law firm Devonshires, explained: "I'm not too surprised by the timing of this – if you look at what's happened since the Supreme Court case, you see that it was the beginning, not the end."
New test case
Netherway continued: "By and large, the courts have been quite policyholder friendly over the last 12 months, starting with the Supreme Court case.
"There have been a few policyholder cases where, in my view, they never stood a snowball in hell's chance [but they] have ended up succeeding."
Netherway added that the Premier League clubs had most likely found some common interest between themselves to motivate a joint claim.
He said: "If they do [have a common interest], then I think the courts will be quite supportive of trying to push the litigation through quickly because it would then become a test case itself."
He added that because multiple insurers are implicated in the clubs' claim, this means that policy wordings are likely to be different, demonstrating a "common theme that the football clubs have brought to the table".
Insurance Times has contacted Clifford Chance for comment.