Pricing for cyber insurance is approaching the 'limits of economic viability for some', says executive director
The cost of cyber insurance has more than doubled since this time last year, according to broker Howden's A Hard Reset 2.0 report, released today (6 June 2022).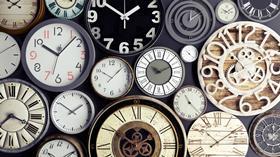 Howden's report, which examined cover costs over the prior 12 months, attributed the rise in cyber prices to "an extreme supply-demand imbalance" in the cyber market, created by "higher loss frequency from ransomware".
Cyber pricing has been experiencing the most extreme rate increases across the entire insurance market for "the best part of a year", according to Howden's global insurance pricing index, which includes average yearly rate movements from as far back as 2014.
The previous two quarters – Q4 2021 and Q1 2022 – saw average annualised rate increases in excess of 120%, according to this index data.
However, Shay Simkin, Howden's global head of cyber, said: "Market conditions remain difficult, but two potential tailwinds may help companies and insurance carriers as this year progresses.
"The first is off the back of more favourable ransomware trends following underwriting and risk management actions taken in response to increased ransomware frequency and severity. Companies are more resilient to ransomware attacks today than they were this time last year."
Simkin added that the second tailwind was the conflict in Ukraine, which had "dampened cyber frequency further as both warring sides focus their efforts on conventional warfare".
He clarified, however: "This could of course change in an instant."
Hard market territory
David Rees, Howden's executive director, added: "The last year has been characterised by price corrections, contracting capacity and restrictive terms – classic hard market territory.
"Whilst the value of cyber insurance continues to prevail for the vast majority of buyers, pricing is now approaching the limits of economic viability for some.
"Compounded increases from here are not sustainable, which - assisted by the more favourable claims environment that appears to be manifesting this year - is likely to moderate or even stabilise pricing."