Being 'bold' is part of the solution to breaking the glass ceiling, says chief executive
Women still face barriers to career advancement within the insurance sector, said speakers at the recent Women in Tech – Working Together to Accelerate the Digital Transformation of Insurance webinar hosted by The Digital Insurer on 26 May 2022.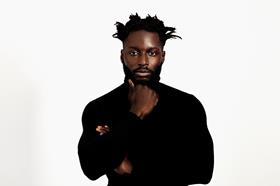 According to Sam White, Freedom Services' chief executive, one of the biggest blockers to women achieving senior roles was the assumption that they must be better at doing things by themselves than anyone else
"When I see people fail from a leadership viewpoint it's usually because they are jumping in too soon to take control and trying to solve a problem themselves," White explained, admitting that she has also fallen prey to imposter syndrome.
Unfortunately sexism still exists in the insurance industry, an issue that Aviva's chief executive Amanda Blanc recently publicised following an annual genreral meeting in May 2022. Opening up on LinkedIn, Blanc explained that the sexism that she has experienced in insurance worsened the more senior she became.
For example, Winnie Wong, Asia Insurance's chief executive and Avo Insurance's chief executive, noted that the insurance industry has long had a history of male dominated culture in senior roles.
Reflecting on when she first started in insurance, Wong said: "It's always the old boys club and they talked about drinking.
"My advice is to forget about gender bias and be bold enough to accept new challenges and focus on doing our best. We will then be able to break the glass ceiling when there is a risk or an opportunity in disguise."
Importance of logistics
Meanwhile, Tara Foley, chief executive for retail UK and Ireland at AXA said that increasing diversity hinged on candidates who were willing to take on roles outside their comfort zone.
"What has been invaluable throughout my career is the guidance of mentors and coaches. I feel grateful that I have had breaks and have been given advice that has helped me on my path," Foley said.
Foley is mother to two children and noted the amount of logistical management needed for women to maintain a senior role.
She explained: "It's hugely important to me to be very structured and organised. Constantly looking ahead, thinking, planning and anticipating is a really important factor of reducing the stress of day-to-day living. I think its important to have a good support team around you both in work and at home. I feel lucky I have that.
"Being conscious of your leadership capabilities, working and enhancing your style and leveraging all your strengths – bringing them all to the party, that's important."
Diverse viewpoints
White said that diversity comes from having more than one viewpoint and different people in the room.
She added: "Diversity for me is about getting that clarity of sight and getting those different perspectives in the room – that can be people from different economic backgrounds, nationalities, gender, sexualities.
"It doesn't matter as long as they are coming in with different life experience that will mean that they will look at a problem from a different perspective."
For White, the wonderful thing about this is that it also translates into business success – to build a successful business, leaders must be able to empower others and trust their staff, she added.