Firms looking to complete acquisitions could face waits of over two months for regulator approval
The insurance industry's regulator has confirmed that it is experiencing delays of "approximately two months" in assigning case officers to acquisition notifications.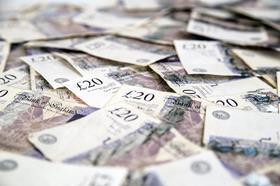 In an email seen by Insurance Times, the FCA told a broker that "high volumes" of M&A notifications had caused "delays in allocating FCA-led notifications to case officers".
In the same email, the regulator reminded the broker that it was a criminal offence to proceed with an M&A transaction before it had been approved.
The email to FCA-regulated firms follows the regulator being hit with strike action for the first time in its existence at the beginning of May.
Striking employees, who are members of the Unite trade union, have demanded that planned changes to pay and employment terms and conditions be halted.
The regulator added in its message that it was attempting to recruit additional case officers and was "making improvements" as part of its transformation plan.
However, Branko Bjelobaba, principal at compliance consultancy Branko, told Insurance Times: "[The FCA] said it was going to ramp up the authorisations department ages ago, so I'm surprised it's not faster now."
Totally oblivious
Bjelobaba explained that firms could bypass the need to seek FCA approval for M&A activity by simply acquiring the client book of a business it wished to purchase.
He added: "Timing is of the essence and businesses need to carry on with their business. The fact that the regulator isn't as responsive as it ought to be – and this has been the case for months and months – is beyond a great shame.
"This is shambolic. The irony is that if this was an insurance broker taking two months to respond to something urgent, the FCA would be over them like a rash. They are totally oblivious to any pressure for time.
"I find it obnoxious that the public sector – funded by you, me and all other taxpayers – is so commercially unresponsive."
Insurance Times has approached the FCA for comment.