This means consumers are enjoying the lowest average costs for nearly seven years
The average price paid for motor insurance has fallen by 5% since last year, according to the ABI's latest Motor Insurance Premium Tracker release, published today (5 May 2022).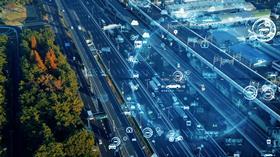 Consumers in the survey paid an average of £416 for comprehensive motor insurance during Q1 2022, a fall of 5% from the same period in 2021.
This represents the lowest price recorded by the organisation's tracker since Q3 2015 – nearly seven years ago. The ABI's survey tracks what price consumers pay for their insurance, rather than the price they are quoted.
The ABI said that, while it was too early to assess the impact of the FCA's new rules on pricing, early indications showed an increase in the difference between premiums paid for new and renewed policies.
As of 1 January 2022, the FCA's fair value regulations mean that insurers are no longer able to differentiate the price charged to homeowners and motorists based on whether they are new customers or renewing their policies.
According to the ABI's premium tracker, the average price paid for a new motor policy in Q1 2022 was £105 higher than for renewals. The average premium for new policies during this period was £480, up by £34 from the same period last year.
The average price for renewed policies in Q1 2022 sat at £375, having fallen by £55 from the Q1 2022.
Rising costs
Motor insurers are facing the problem of rising costs, said the ABI. These included the continued global shortage of semiconductors, which has been exacerbated by the Covid-19 pandemic and the Russian invasion of Ukraine.
The average car can contain up to 3,000 semiconductor chips and a shortage negatively impacts car repair times.
More expensive repairs, coupled with the rise in raw materials costs such as paint, were also cited by the ABI.
James Dalton, the ABI's director of general insurance policy, said: "Like other sectors, motor insurers face rising costs.
"While it is going to be extremely challenging for these to be absorbed, insurers are doing all they can to keep prices as competitive as possible as millions of households cope with the cost of living crisis.
"As the FCA has said, the impact of their reforms to pricing rules introduced on 1 January this year could lead to some consumers paying higher prices if they used to benefit from significant new business discounts.
"For some, it could still pay to shop around for the policy that best meets their needs."