An expert panel discussed how the Covid-19 pandemic has pushed data accessibility forward during last week's MGAA conference
MGAA Conference 2021: Data accessibility for MGAs used to be very expensive, however in the last few years there has been a shift towards easier data access, according to Andre Symes, co-chief executive at Genasys.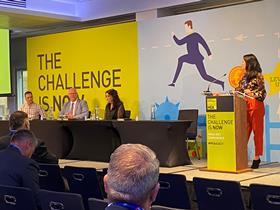 Speaking during a panel discussion called What's the new normal? at the Managing General Agents' Association's (MGAA) 2021 conference on 15 September, Symes told delegates: "There's now a plethora of data providers that has given MGAs the option. These things were very expensive a few years back, but now everybody has access to it."
The trend towards greater data access has been further pushed forward by the Covid-19 pandemic - this saw most companies forced to work remotely to adhere to the government's social distancing guidelines.
MGA Harbour Underwriting was able to take advantage of this improved data accessibility to invest in an underwriting programme.
The firm's managing director Sharon Brown said this has provided the business with "greater admin control".
She continued: "Having that information or data then allows you to go back to individual brokers or intermediaries. It gives us the opportunity to build relationships and to be very precise about our underwriting criteria, so I think the multitude of opportunities for the utilisation of data are huge."
One such opportunity is around bringing new employees up to speed faster.
"What Covid has produced is an opportunity for new starters in organisations - we probably get [them] into the system a bit quicker. We found that once you have done all that processing, you then need to start integrating them [into] the business and really developing them as people."
However, she warned that caution should still be maintained when applying and using data.
For Paul Dooley, UK commercial director and divisional marketing and communications officer at Great American International Insurance UK (GAII), increased data accessibility translates into being able to deliver a swifter service for insurers.
He explained: "From an MGA's perspective, it's about delivering quality service to its partners and being about to represent risks on data to their insurer partners, so the speed at which that happens is crucial in terms of delivering service excellence."
Bending provisions
However, one barrier to providing a quality service for partners - according to Brown - is MGAs being able to procure suitable service providers tailored for their businesses.
Reflecting on Harbour Underwriting's process of obtaining a service provider for its underwriting system, Brown said: "Technology provision has been really slow to provide really good MGA systems.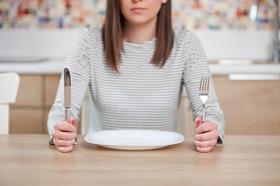 "What has happened is the utilisation of a brokerage system has basically been bastardised into an MGA system, so we are bending the provision of a broking system into an MGA system and thinking it does not make sense in an MGA environment."
She deemed this an "odd way to do things" and said she would like to see a technology provider start from the beginning with an MGA in mind, rather than just trying to use systems that already exist - although she questioned whether there would be a financial return on this.
Symes agreed with Brown's viewpoint and responded by saying that the technology sector was working to solve this issue.
"The challenges that any new startup has is the complexity of insurance," he said. "While we see new businesses popping up, it's going to take them some time to be comprehensive. So, for the time being, they are probably going to have to compromise somewhere.
"But it's a very valid point that systems are often bastardised and plugged into the holes they shouldn't be - that creates inefficiency and not just that, it's a bad case for IT projects."
Brown pointed out that a great deal of money is invested in these types of IT projects and that the issue of legacy systems is further complicated through mergers and acquisitions.
Symes added: "The majority of customers that we deal with are in the general insurance [arena] and are open to embracing technology."
Meanwhile, Brown noted that it would be useful for client relationship systems to be integrated with underwriting systems, to create a more streamlined workflow.
"Fundamentally, we are all acting on behalf of the insurer and the language just needs to be changed to match that of an MGA," she said.
Dooley flagged that cost is always a consideration with this type of work, however, making it a "balancing act".