Aston Lark's group chief executive told delegates at the MGAA conference that differentiating products and catering to a niche is the way forward for MGAs
MGAA Conference 2021: Opportunities await hungry MGAs, according to Aston Lark's group chief executive Peter Blanc.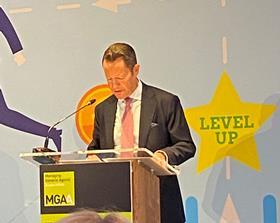 Speaking during his keynote address at the Managing General Agents' Association's (MGAA) annual conference yesterday (15 September 2021), Blanc told delegates: "MGAs have a fantastically exciting place in this market – if you are small and nimble enough to differentiate your products and services.
"You can build a great business by nibbling the backsides of a few insurance companies and if you provide products to brokers that make them look good in the eyes of the customer, [then] you'll build a great business."
He then detailed his checklist to guarantee how MGAs can successfully trade with brokers:
By being different and owning a niche.
Making sure capacity is financially secure and rated.
Ensuring claims service is superb and that the quote journey is swift and easy.
Innovate through new products and specialise by having unique propositions.
Having a go-to-market strategy to get the business' name out there.
"The great news for MGAs is that composite insurer competitors can never be as nimble and flexible as you," Blanc continued.
Catering to a niche
Blanc is a massive fan of MGAs that have chosen a sector and completely immersed themselves in it, so that their products are very differentiated.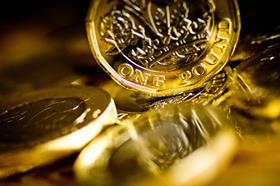 "Brokers crave underwriters that help them do a good job in the eyes of their client. No client has ever thanked a broker for giving him 20 no quotes, but everyone expects a broker to come up with two or three interesting alternatives at least every two to three years, if only to justify their fees and prove to the client they are looking after them, he explained.
"For MGAs, this means if you have differentiated products and can provide a great service, you just have to find your way into enough brokers to grow your business."
State of the broker market
Citing corporate advisory firm IMAS, Blanc said there are now around 700 UK brokers with more than 10 staff, as well as a further 1,100 smaller brokers with less than 10 staff - this equates to approximately 2,000 brokers in this country alone.
"The net reduction in broker numbers is still relatively gradual. Each year there are typically 20 or 30 new startups, maybe 60 or 70 acquisitions – 2021 has been particularly busy, but we don't think it will continue quite that way for the next few years," he said.
Blanc described different types of brokers:
Micro brokers – less than 10 staff.
Small to medium-sized brokers – more than 10 staff.
Large brokers, for example PIB Group.
Global brokers, such as Marsh and Aon.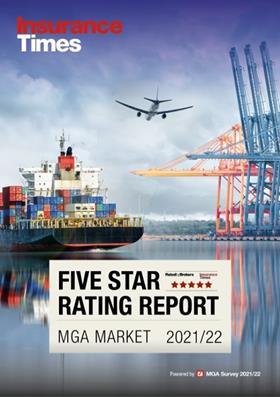 Micro brokers could be a goldmine for MGAs, added Blanc – these businesses could also be insurtechs.
He continued: "Micro brokers can be a goldmine for MGAs as they tend not to assume fantastic service from the composite insurers. The challenges are their GWP [Gross Written Premium] levels are quite low. Accessing them through the networks probably makes the most sense."
Speaking about how MGAs can grow their books with brokers, Blanc said: "A big important part of brokers' jobs is being able to be seen to offer clients alterative options."
He explained that clients expect more, such as the broker to price check renewal terms.
Vanilla etrading
Meanwhile Blanc added that etrading is not the be all and end all.
"The truth is that etrade is fantastic for the 'vanilla', but as soon as you get any adverse features, etrade grinds to a halt, he said.
"Most staff report that they can certainly run quotations through the etrade system, but only in the minority of cases are they satisfied that the terms are good enough.
"We often find that the etrade journey starts off quite good in theory, but ends up being manual in practice."
Blanc's advice is to analyse whether products are able to stand on their own two feet in an etrade environment – if not, brokers and MGAs will need to have alternative options to hand.