Insurance Times has today appointed Yannick Guerry as the new editor
Yannick Guerry brings with him a wealth of editorial experience gained from his time at IHS Markit, where he was most recently digital and news editor for Fairplay, an historic maritime and shipping publication.
Prior to his time with Fairplay, Guerry was senior reporter for Safety at Sea magazine.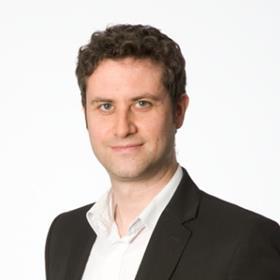 His other experience includes reporting for the Press Association-owned SatelliteFinance and a stint on the central BBC newsdesk. A history graduate of the University of Gloucestershire, Guerry started his professional life as a motor insurance claims handler, giving him first-hand insight into the day-to-day workings of the sector.
Yannick said: "I look forward to joining this exciting industry and overseeing this prestigious publication. No doubt, a year of dramatic headlines and developments await. And in the era of 'fake' news and 'clickbait' content, it has never been more important and urgent to support independent, meaningful journalism.
"I am confident that through the efforts of the fantastic existing team, this can be achieved."
Content director Saxon East said: "I'm delighted to welcome Yannick to the Insurance Times team.
"Yannick has a wealth of editorial experience, including his work on digital which will be key to driving us forward.
"I'm sure the market will enjoy working with him."