'A guarantee for existing customers that they won't be charged more than a new customer would have a real impact on public trust,' says policy and public affairs director
Public trust in insurers is being tempered due to companies' "failure" in addressing consumer perceptions that new and existing policyholders are treated differently.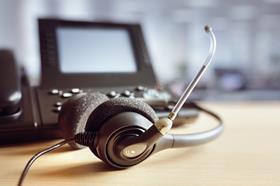 That was according to the Chartered Insurance Institute, which revealed in its latest Public Trust Index survey that customers reported a weaker performance from firms in relation to impressions of loyalty.
Published today (15 November 2023), it highlighted that the so-called opportunity gap, which includes perceptions that existing customers were paying more than new customers with the same provider, had widened for the sixth survey running.
This is despite the FCA's general insurance pricing reform, which was implemented on 1 January 2022, being designed to abolish price walking.
It means that insurers cannot offer cheaper policies to new customers while increasing prices for existing policyholders.
The CII said that improvements in addressing customer concerns about this "would go furthest to improving public trust".
"Over recent years, insurers have done a huge amount of work to comply with the FCA's general insurance pricing rules, which ensure that renewing home and motor insurance consumers are quoted prices that are no more than they would be quoted as a new customer through the same channel," CII group policy and public affairs director Dr Matt Connell added.
"However, these rules have not altered consumers' perceptions about fairness between new and existing customers. This is partly because of inflation, with all customers facing higher premiums, but our research also shows that consumers are ready to listen to assurances about how their policy is priced.
"A guarantee for existing customers that they won't be charged more than a new customer would have a real impact on public trust. Insurers should not be afraid to make a virtue out of a necessity."
Satisfaction up
For the index, the CII asked around 1,000 consumers and 1,000 small and medium sized enterprises (SMEs) about their satisfaction with a range of insurance policies.
Despite consumer concerns over loyalty, overall satisfaction with policies reached its joint highest level since the survey began in 2018.
Figures showed that 86% of consumers who had recently bought insurance cover were satisfied with their purchase – the figure was broadly-based across motor insurance (86%), travel insurance (86%) and buildings/contents insurance (84%).
And the CII highlighted that customers who made a claim over the past year reported further improvement in the speed of claims being paid out.
This was despite Financial Ombudsman Service data, which was published earlier this year (11 October 2023), showing that 24,496 general insurance and pure protection complaints were made during H1 2023, up from 19,346 in H2 2022.
Connell said the CII's headline satisfaction number suggested insurance companies were doing "many things well in the eyes of consumers".
"It is particularly pleasing to report that the investments made by many firms to speed up their claims processes are being recognised by consumers," he added.

James is the deputy news editor at Insurance Times and joined the publication after several years working as a reporter.

His career began in 2019, when he joined a local north London newspaper after graduating from the University of Sheffield with a first-class honours degree in journalism.

Now working within the insurance sector, James has a particular focus on motor, M&A activity and financial reporting.
View full Profile