Insurers have a 'significant issue' with attracting and retaining talent, says business development director
The insurance industry has a problem with retaining talent in the claims space, which, in turn, can put more pressure on insurers when dealing with customer queries.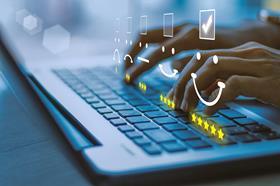 That was according to Ben Taylor, business development director at Automated Insurance Solutions, who told Insurance Times that firms' "biggest problem" was that customers could not get information at a time that suited them often enough, which was driving up complaints as a result.
Published earlier this month (11 October 2023), Financial Ombudsman Service figures showed that 24,496 general insurance and pure protection complaints were made during H1 2023, up from 19,346 in H2 2022.
And its quarterly data, which was published earlier this year (14 September 2023), revealed that complaints over building, car and motorcycle insurance hit a five-year high in the first three months of the current financial year.
Taylor felt that part of the problem was that insurers had a "significant issue" with attracting and retaining talent and resource in the claims sector.
"It's not necessarily the sexiest industry to get into, but it is hard work and it does require expertise," he said.
"[If there is not enough talent], that puts pressure on the call handling centres and the subject matter experts that are tasked with dealing with this stuff."
'Limbo'
Taylor made the comments at a time when the industry is under the spotlight more than ever to ensure that the service it provides is up to consumer expectations.
For example, the FCA's new Consumer Duty regulations require firms to measure, analyse and benchmark their performance across a number of metrics to bolster their service.
However, Taylor highlighted that skills issues made it "easier" for consumer's claims to get stuck in "limbo".
"This could happen because perhaps somebody is not confident or comfortable enough to make those decision early on and make sure those claims go down the right tracks," he said.
"If the industry is going to reduce complaints, improving customer experience, smoothing out the journey and making decisions early on with accuracy and consistency is key."
Communication
Taylor felt part of this was about improving communication channels – with there being a skills gap, he felt having information readily available in easy to access places, such as online, when a consumer needs it would be key to reducing complaints.
The insurance industry has been heading in the direction of becoming more digitised, with the Covid-19 pandemic having increased the need for this.
However, Taylor explained that one issue he had noticed in the industry was that claims had "really lagged" behind on the digital side of things, despite increased consumer demand for improvements.
He highlighted that 85% of insurance policies were being purchased via digital channels, with a large proportion coming via digital aggregator sites.
However, when it came to claims, he said it can be tough to find answers online.
"You phone up and you want to find some information out, there's no way of achieving that online, which is how most people would be happy to consume it," he said.
"So, you sit there for 45 minutes on hold, only for somebody who does not necessarily have the answers to the questions you want.
"If we can improve those communication channels and make that information more readily available, easier to consume and transparent for the customer, that's going to help really drive down those complaints."

James is the deputy news editor at Insurance Times and joined the publication after several years working as a reporter.

His career began in 2019, when he joined a local north London newspaper after graduating from the University of Sheffield with a first-class honours degree in journalism.

Now working within the insurance sector, James has a particular focus on motor, M&A activity and financial reporting.
View full Profile