The trade body's co-chair says the 'partnership is a reflection of the growth of [its] community'
EXCLUSIVE: Trade association Insurtech UK has announced that global management consulting firm McKinsey and Company has become its new principal partner.
The two-year partnership will include a calendar of physical and virtual events between Insurtech UK members and senior leaders at McKinsey.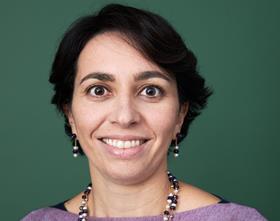 The agreement also means that McKinsey will play a leading role in helping Insurtech UK to deliver its mission - to make the UK the global leader for insurance innovation.
Luisa Barile, Insurtech UK's co-chair, said: "We are delighted to partner with McKinsey and Company, a world-leading management consultancy firm with huge resources and expertise in the insurance sector.
"Our partnership is a reflection of the growth of our community and its role in driving insurance innovation, [as well as] McKinsey's commitment to the ecosystem.
"We are looking forward to working together to bring even more content to our members and increase the sector's visibility in the broader business community."
Next wave of innovation
The trade body believes that working with McKinsey and Company "is a clear signal of the growing strength of Insurtech UK and the insurtech community".
McKinsey's senior partner Piero Gancia added: "We are very excited to be partners of Insurtech UK and to work together in fostering the next wave of innovation in the insurance industry."
The partnership aims to create content to assist existing Insurtech UK workstreams and provide increased support for the rapidly growing UK insurtech community.