The market believes it is 'right and proper' to re-evaluate the symbols and artefacts within its archives to see 'whether or not what they stand for reflects where we are' today
Lloyd's of London is looking for an archivist to research its extensive collection of artefacts, with part of the job description being to identify those which may have links with slavery.
The archivist will be tasked to "strategically manage, maintain and facilitate access to Lloyd's archives, artefacts, documents and other historically important items in order to safeguard Lloyd's history and to proactively promote Lloyd's unique past and legacy".
Furthermore, the new hire will "undertake research into Lloyd's archives to ascertain what artefacts and objects link to African and Caribbean history (specifically slavery and abolition)" as well as "to scope and make recommendations as to how Lloyd's can embrace digital solutions to make its collection more effective to manage and accessible to the wider Lloyd's market/other interest parties."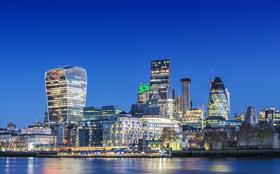 Specific responsibilities for the archivist will include:
Undertaking research into the archives and detail objects which may have links to slavery (either through events, a person depicted in an image or described in a document, or an object linked to a person, place, or event) and warrant further investigation.
Working with the head of culture and head of brand to develop the narratives around these items.
Making recommendations for any future research to improve understanding around the archives.
Historic perspective
Lloyd's has over 3,000 artefacts and items in its archives, ranging from paintings, furniture, silverware and other historical items.
Part of the collection stems from the work of the Lloyd's Patriotic Fund, which was founded in 1803. This gave grants to those wounded in service and supported the dependents of those killed in action.
It also awarded prizes in the form of silverware or swords to those who went beyond the call of duty. Over the years, many of these items have been bequeathed back to Lloyd's.
The Lloyd's Patriotic Fund still exists today and is the oldest military charity of its kind. It works closely with charities to support the armed forces and their families.
A Lloyd's spokesperson told Insurance Times: "As society evolves, it is right and proper for us to take a look at those symbols and artefacts and make a decision as to whether or not what they stand for reflects where we are.
"Of course, it is important to fully understand history, but we must do so in a way that reflects changing sentiments and societal views as we more fully understand that history – the good and the bad."