The market believes its pandemic payouts will reach £6.2bn on a gross basis, which contributed to an aggregated loss of £0.9bn for 2020
Lloyd's of London has reported net incurred losses of £3.4bn in 2020, after reinsurance recoveries, attributed to the Covid-19 pandemic – the market predicts that its pandemic payouts will reach £6.2bn on a gross basis, with Covid-19-related claims adding 13.3% to its 2020 combined ratio of 110.3%.
These figures form part of Lloyd's full-year financial results, published today (31 March 2021).
The market's update confirmed an aggregated market loss of £0.9bn for 2020, compared to a £2.5bn profit in 2019, which it believes has been driven by its coronavirus-linked losses.
However, Lloyd's added that its performance improvement measures have contributed to a boosted underwriting result of £1.9bn, as well as influenced its combined ratio, which moved from 104.5% in 2018 to 97% in 2020, excluding the effects of Covid-19. Furthermore, the market delivered an underwriting profit of £0.8bn, again after excluding pandemic losses.
Including the impact of coronavirus, Lloyd's combined ratio was 110.3% in 2020, versus 102.1% in 2019.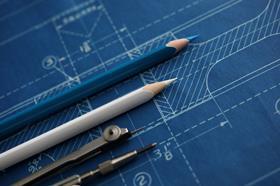 Gross written premium (GWP) remained static between 2019 and 2020, decreasing slightly from £35.9bn in 2019 to £35.5bn last year. Meanwhile, net resources were recorded as £33.9bn for 2020, an improvement on 2019's £30.6bn.
In 2020, the market saw premium rate increases of 10.8%, which Lloyd's said was "offset by a 12.0% reduction in GWP due to the remediation of underperforming business in 2020, reflecting the market's continued focus on the quality of the business it renews and underwrites".
Lloyd's added that improving its expense ratio remains "a key area of focus with the Future at Lloyd's Blueprint Two solutions and delivery programme central to tackling total acquisition costs and administration expenses".
It succeeded in achieving a 1.5% improvement here between 2019 and 2020, as the expense ratio fell from 38.7% to 37.2% in this time.
Most advanced insurance marketplace
Speaking on the results, John Neal, chief executive of Lloyd's, said: "Following an extremely challenging year marked by a global health crisis of a scale never seen before, Lloyd's continued to support its customers with pay outs expected to total £6.2bn in Covid-19 claims.
"The year was also marked by a high frequency of natural catastrophe claims and the UK's formal exit from the EU, driving further losses and uncertainty.
"Against this unprecedented backdrop we have made good progress across our performance, digitalisation and culture transformation plans.
"Our disciplined underwriting approach and determination to become the world's most advanced insurance marketplace have set us up for real success this year alongside the continued positive rate momentum that will see the market supporting growth for the first time in four years."