The new iteration is a major "milestone" for Lloyd's, but it will continue to explore opportunities to improve placement, claims and settlement journeys
Lloyd's of London has published the first version of its Core Data Record (CDR) under Blueprint Two for consultation with the market.
The hope is that CDR will enable standardised, quality data to flow through the Lloyd's market, to improve operations, reduce the cost and time of doing business and deliver a better service to customers.
This announcement represents a key milestone for Lloyd's Blueprint Two programme – this is the second phase of the market's Future at Lloyd's strategy, which is designed to enable the market to adopt a digital ecosystem through data and technology.
John Neal, Lloyd's chief executive, said: "The Future at Lloyd's is underpinned by advanced data collection and management methods and our focus is on creating solutions that will enable brokers, underwriters and partners to operate in a much more streamlined way.
"The CDR is central to this strategy and will enable us to deliver efficiencies and real value and benefits to our market and customers.
"We are excited to be able to share a first iteration that shows how we are moving from concept to practice and by working together with the market, we can continue to shape the model and ways of working that will enable us all to move into a digital future".
Consistent and coherent
Lloyd's will be conducting a market-wide consultation to seek input and feedback on the first iteration of the CDR.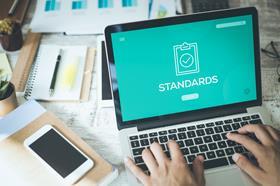 This will include working with a beta group of insurers, market associations and placement providers to advance and refine the CDR. This feedback will assist the development of the CDR through testing the technology processes and data enrichment.
Lloyd's is collaborating with ACORD to adopt the global data standards already used in the London market and internationally.
Bill Pieroni, president and chief executive at ACORD, said: "ACORD is committed to enabling digitisation at Lloyd's and throughout the global insurance ecosystem.
"The development of the CDR, based on ACORD Standards, will ensure that market participants are able to leverage their existing systems and taxonomies to provide data in a consistent and coherent way.
"This will enable Lloyd's stakeholders to maximise the value derived from their data, increase flexibility and adaptability and capture efficiencies made possible only by digital transformation."
Lloyd's will continue to explore collaboration opportunities to simplify access and provide better solutions in placement, claims and settlement journeys.