The organisation that was created to provide single voice for the London market is looking for a new chief executive
The London Market Group (LMG) has revealed its current chief executive Clare Lebecq will leave her role in April to become group chief operating officer at Specialist Risk Group (SRG).
Having been a broker for much of her 25-year career, she joined the LMG from broker JLT, where she had been head of operations at JLT Specialty.
Matthew Moore, chair of the LMG, commented: "Clare has achieved a tremendous amount for the LMG during her time as [chief executive].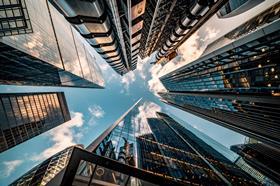 "We are now seen as a genuine partner with the UK government, looking at trade and regulatory opportunities beyond Brexit and a sustained campaign of market promotion has been built internationally.
"She has also led a number of projects on future skills and market modernisation that will be invaluable as the market considers the return to work in the aftermath of the pandemic.
"We would like to thank Clare for her contribution and leadership over the last two years and wish her all the best in her future role.
"As the LMG considers the opportunities the market faces in the coming years, we are fine-tuning our agenda and will be seeking candidates to take the group through the next stage of its development."
The LMG describes itself as "a market-wide body, bringing together the specialist commercial (re)insurance broking and underwriting communities in London".
It has the support of the International Underwriting Association of London (IUA), Lloyd's of London, the Lloyd's Market Association (LMA) and the London and International Insurance Brokers' Association (LIIBA), with the four organsations' chief executives on the LMG board.
No timetable has been given for when the LMG expects Lebecq's successor to be appointed.
Speaking on Lebecq's new appointment, Warren Downey, group chief executive of SRG, said: "Clare Lebecq is an important figure in our industry and a tenacious and qualified leader.
"She has made a tremendous difference to our market in her role as [chief executive] of [the] London Market Group. We are excited to have her join our senior team as she takes responsibility for our operational platform and in particular the integration of our acquired businesses."
Lebecq added: "I am delighted to be joining SRG at such an important stage of their journey. I am also excited to be joining a company that recognises that culture and being a good colleague positively influences its success as a business."