The cost to insurers has resulted in a substantial increase in premium
Kensington and Chelsea Council, the council which owned Grenfell Tower, received a payout of £24.5m from insurers on the tragedy.
The borough received the payout on its building insurance claim for Grenfell Tower in two tranches, the second being received in September 2018.
Norwegian insurer Protector was the insurer of the 24-storey block of flats at the time of the tragedy in June 2017, which killed 72 people. In July 2017 it stated it was anticipating a payout of around £50m.
Protector has previously claimed the cost would mainly be picked up by its reinsurance programme.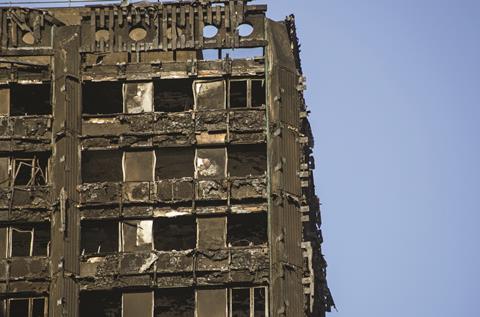 Munich Re and AIG are both known to have had some exposure to the tragic event.
The payout received by the council relates specifically to the building, with the overall insurance bill expected to be one of the most complex the industry has seen.
The overall cost has resulted in premiums rising substantially for leaseholder insurance, with the 86% increase from insurer Ocaso potentially being passed down to borough leaseholders.
Recovery programme
A spokesperson for Kensington and Chelsea Council explained how the £24.5m would be spent. They said: "Under normal circumstances, the settlement would be used to finance the reinstatement of homes destroyed in the fire.
"However, in this case the council had already completed and funded an acquisition programme to replace the homes that were lost.
"The insurance settlement is therefore being used to part-fund the Grenfell Recovery Programme, agreed by the council's leadership team in January 2019.
"This programme is designed to support the recovery of those affected over the next five years and includes a dedicated service for bereaved and survivors and ongoing support for those affected in the local community."
Provider
Zurich Municipal was the previous insurance provider for the Royal Borough of Kensington and Chelsea, providing property and liability cover.
Protector subsequently became the property and liability insurer for the Kensington borough from April 2017.
JLT Global via Lloyd's and schemes arrangements is named in the council documents as the broker that arranged the renewal.
Under the contract with Zurich Kensington council paid £680,000 for the 2016-2017 policy.
The total premium arranged with Protector was £2.2m, to be paid annually at £434,857.
Subscribers read more
Case study: Insuring and repairing a 17th Century house after near-total devastation