BGL Group broker chief delivers message amid looming FCA changes on pricing and value
Some insurance firms will not survive the looming FCA crackdown on general insurance pricing, according to an Insurance Times top 50 broker chief.
Mark Townsend, BGL Group's managing director of motor and home, is right in the thick of working through the regulator's ground-breaking changes on pricing and fair value.
However, he believes it will be a challenge to shift current business models, which could result in some firms going to the wall.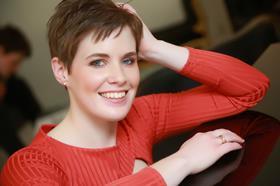 "Many questions remain on how re-adjusting the model will impact the bottom line and the reality is, some just will not survive these changes," he said.
Townsend added that while there has been industry chatter that the FCA is being "too heavy handed" and that firms have not been given "enough time", the regulator has still made it clear that "excuses must stop".
Customer first focus
Due to come into effect over staggered deadlines on 1 October 2021 and 1 January 2022, the FCA's changes aim to enhance competition, ensure customers receive fair value and increase trust in the insurance market - in part, by eliminating the practice of price walking.
Despite the challenges to business models, Townsend said the FCA's changes present a chance for insurance firms to become more customer focused.
"It remains to be seen if the January 2022 deadline will be enough time for all of the changes to be made across the industry and I have no doubt the regulator will be closely tracking how the new rules are implemented.
"It won't be good enough for players to push the boundaries with the changes, as has often happened historically.
"So, while the FCA might use this change to level the playing field and jolt the industry into action, the strongest teams will be the ones most prepared to handle the unexpected, react quickly and, crucially, truly put their customers first."