Tasker Group chief executive Robert Organ says introducing a "togetherness" under one brand had been his priority on joining last year
Tasker Insurance will launch its official rebrand this week.
The commercial broker, which includes a Lloyd's, MGA and retail arm, has this year been working to bring all it's divisions under the single Tasker Group brand.
From Wednesday a new website will go live, and all parts of the group will begin using the same branding.
This branding will be that currently used by the group's Lloyd's Broker arm, Tasker & Partners.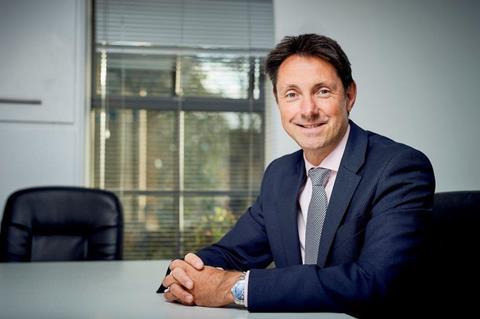 Former Bluefin boss Robert Organ joined Tasker as chief executive in August 2017, and he said bringing the parts of the group together had been one of his main aims.
He added: "There was a myriad of different colour schemes and brandings that had been accumulated over the years, and I felt that actually the strength of our organisation was the original Tasker & Partners brand.
"Although it's a small team, it's a really solid brand which is the best well-known of the group, so I thought it was best if we built around that. And it's nice because it's what the organisation originally spawned from 18 years ago."
Togetherness
The group employs 80 people across offices in London, Dartford and Manchester. But before Organ's arrival each business was run separately and some of the managing directors within the group hadn't even met.
Organ said that introducing a sense of "togetherness" was his main priority on joining last year.
He added: "When I joined a year ago, the problem we had is that people in the market didn't really know what we were.
"If you look at our website it's a little bit confused and it's hard to really see what the proposition of the group is.
"If that's your shop window and you're not doing a great job of displaying what it is you're doing in your shop window then that's not a great start."
Conferences have been held this year to bring all staff members together to meet each other, and Organ ensures he meets every new recruit that joins the organisation.
He said: "We started with changing the culture from within. We started bringing everyone together as an organisation, making it from the inside out more as one.
"We are now at the stage where we are happy to present ourselves as one organisation."
Subscribers read more
Ardonagh's Towergate – Rebranding from consolidator to integrator