'Our main focus is on providing the right tools for the right circumstances,' says head of express claims
Zurich UK is "exploring new ways to make the claims journey easier" for customers.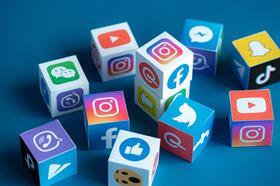 That was according to Mike Essam, head of express claims at Zurich UK, who said his firm wanted to update its approach to help meet consumers' "evolving needs".
It came after the insurer revealed that it had reduced waiting times for customers making contents insurance claims through the use of a new WhatsApp messaging feature.
Released last month (24 October 2023), the tool allows customers to share information instantly with images taken and stored on their mobile devices.
In turn, average claim response times have been reduced to 13 minutes for customers making claims through the new tool.
Essam explained that the drop in time was a result of the tool allowing for efficient communication management, with handlers able to handle multiple conversations simultaneously.
"Ultimately, for us it is about innovating and providing choice for our customers and making sure that we are updating our approach to meet their evolving needs," he added.
"We'll continue to evolve our chat service and expand it where we see value, but our main focus is on providing the right tools for the right circumstances, providing choice and support for our customers."
Hello Zurich
Meanwhile, Zurich also revealed that it had seen a five-fold rise in the number of customers using Hello Zurich, the insurer's video messaging service.
The tool allows claims handlers to do a video call with claimants, which the firm said had got rid of long email exchanges.
Essam added: "We find that video chat is a better tool for more complex or sensitive claims as it allows us to directly see the situation and provide immediate advice or action.
"Since the pandemic, people have become much more familiar with video messaging technology and it is allowing us to build a better rapport with our customers, more accurately assess damage and settle claims more quickly and easily.
"We're really excited to see the reaction from customers as we roll out these tools more widely, continuing the digital transformation of our claims service."

My journey in insurance has led me to proudly don the patches of the London Market and SME brokers.

Beyond the world of insurance, I've ventured into creative pursuits that promote inclusivity and representation.

My written work has found a home in publications such as Orange Magazine, Peahce Project, and others.
View full Profile