Ten local police forces join IFED day of action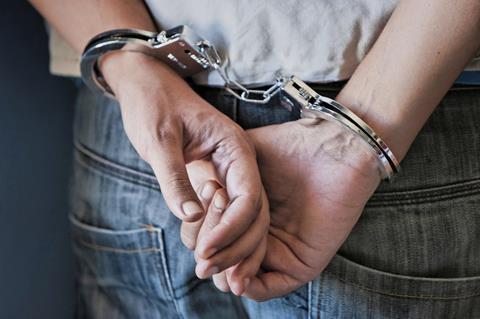 Nine people have been arrested by the Insurance Fraud Enforcement Department (IFED) following an investigation into a series of repeated, exaggerated or made up household claims worth £450,000.
The day of action was focused on 10 local police force areas, with police officers from across the City of London Police's Economic Crime Directorate supporting their colleagues in the national counter-insurance fraud unit.
The biggest claim under investigation is for diamond jewellery, cash and electrical items supposedly worth £60,000, which were reported stolen during a burglary at a London house.
At the other end of the spectrum detectives are looking into a £1,750 claim for settees that were said to have been covered in paint when a man fell off a ladder while decorating his Essex living room.
Officers are also investigating a £2,500 claim for a bathroom suite in Greater Manchester, which was allegedly destroyed when a woman fell whilst getting out of her bath, flooding the floor and cracking the sink and toilet.
In total 60 City of London Police officers took part in the day of action, the fifth of its kind in just over a year.
Four men and five women were arrested at their homes and a further three men and four women are due to attend a police station for a voluntary interview at a later date.
All sixteen people are aged between 21 and 61.
IFED head detective chief inspector Dave Wood said: "Today's nationwide operation involving 60 City of London Police officers demonstrates the force's continued commitment to targeting those believed to be trying to trick insurers with bogus claims.
"It may seem like a simple way to top-up your bank account or swap old for new but ultimately anyone who lies about losing or damaging household items is committing insurance fraud and should not be surprised when Insurance Fraud Enforcement Department detectives come knocking at their door."