eBroker puts quote-and-buy on brokers' own sites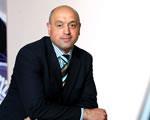 Open GI and PowerPlace have launched software that lets brokers sell SME insurance through a white-labelled portal on their own websites.
The software, called eBroker for PowerPlace, gives customers access to a quote-and-buy offering.
Open GI sales and marketing director Simon Hughes said that he wanted to roll the product out to the 1,200 PowerPlace brokers and to wider brokers.
Hughes said: "Brokers are responsive to their customers' needs and this solution presents an opportunity for brokers to diversify in a competitive marketplace."
PowerPlace chief executive Nick Giddings (pictured) said that the launch gave brokers a chance to make more money from the growing SME insurance market.
He said: "What eBroker for PowerPlace offers a broker is the ability to grow their market share, the agility to stay ahead of the competition and sustain good relations with both their insurers and consumers.
"The simplicity of eBroker for PowerPlace not only fully integrates into back-office systems but links directly into the PowerPlace platform. This offers brokers real-time savings, access to multiple products from a range of insurers on a comparative basis. It also supports their e-trading strategy for commercial lines with a simple question set to facilitate and serve more quotes online than ever before."