Aviva chief executive Andrew Moss's decision to curtail his pay does little to calm shareholders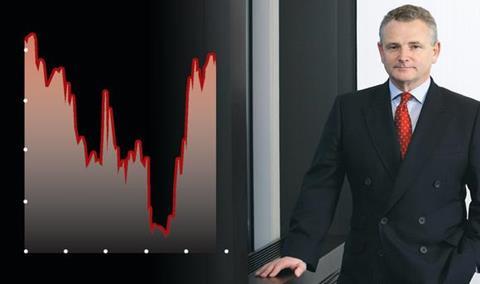 Anger at Aviva's directors' pay intensified yesterday, with shareholders complaining about the insurer's remuneration committee.
Chief executive Andrew Moss, who last year bagged £2.69m in salary and bonuses, has turned down a £46,000 pay rise.
Trevor Matthews was handed a £4.25m welcome package when he arrived as UK boss last year.
Several leading institutional shareholders remained unhappy, according to the FT.
One said: "No one supports Moss."
Moss's total pay, excluding share options worth £3.39m, climbed 8.5% last year.
The pay packages come amid a backdrop of Aviva losing a quarter of its share value last year, as it struggled with a backlash from the eurozone crisis and a corporate strategy that has failed to impress investors.
One shareholder told the FT: "In the context of concerns about the performance of the group and the executive team, why an earth did the remuneration committee propose such a rise for the CEO?
"The response was universal criticism. It demonstrates…. how poorly some remuneration committees are working."