CFO Dyke to replace Bedlow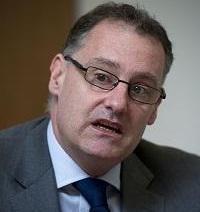 Zurich's managing director of UK general insurance (GI) personal lines Karl Bedlow has resigned to take up another post outside of the company.
He will be replaced will be filled by Zurich's UKGI chief financial officer John Dyke, a role he has been in since 2010, with immediate effect.
Zurich said that a replacement for Dyke will be named in due course.
Zurich UKGI chief executive Steve Lewis said: "Karl has very successfully led our personal lines operation through a period of transformation, and leaves it in a great place for John to take up the reins.
"John brings a wealth of experience to the role and his focus will be on executing our clearly defined strategy to grow the business – so it will be very much 'business as usual' for personal lines."
He continued: "We are sorry to be losing Karl, but he is leaving to pursue a great career opportunity and we wish him every success in his new challenge."