RSA's Mike Holliday-Williams will take charge of UK personal lines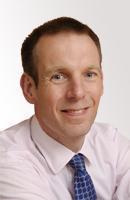 Direct Line Group personal lines managing director Tom Woolgrove (pictured) is set to leave Direct Line Group (DLG) after four years with the company.
Woolgrove will go on to help set up Flood Re on an interim basis before the appointment of a full time chief executive for the flood scheme.
In his place, DLG has hired RSA's Scandinavia chief executive Mike Holliday-Williams. He will join DLG in May, and the company said Woolgrove would work to ensure a smooth transition.
Holliday-Williams' remit will be broader than Woolgrove's with chief customer officer Darrell Evans reporting into him rather than group chief executive Paul Geddes. Evans will remain on the executive committee.
DLG said the team restructure would bring its retail products, marketing and distribution activities into a single organisation.
Group chief executive Paul Geddes said: "I am delighted Mike has decided to join us. The transformation of Direct Line Group is progressing well, and we aim to develop our pricing and distribution capabilities further to make the most of our market-leading franchise, rich customer data, and famous portfolio of brands. Mike brings a great blend of insurance expertise, a passion for customers, and broad retailing and marketing skills, which are essential for the next phase of our journey.
"I'm joined by the whole Board in thanking Tom for his extensive contribution to Direct Line Group's successful transformation and activity as a listed company, as well as his contributions to the industry on our behalf."
Director of communications Rob Bailhache is also set to leave DLG as part of the restructuring, and his role will not be replaced.
Geddes added: "We also thank Rob for his advice through our separation and divestment from RBS Group, and his support in helping to nurture Direct Line Group's reputation. We wish them both well for the future."
Woolgrove remains president of the Chartered Insurance Institute.
An RSA spokesman confirmed Holliday-Williams would leave on 23 May. "Mike's plan had always been to return to the UK after three years as Scandinavian CEO so he could be with his family, and on that basis we commenced the search for his replacement a while ago. We are grateful for the significant contribution that he has made in both Scandinavia and the UK and wish him well in his new role."
"Patrick Bergander, currently CFO, will become interim CEO. The process to appoint a permanent successor is well underway and we will provide an update in due course."