Lloyd's modernisation process will now be driven by programme director Martin Taylor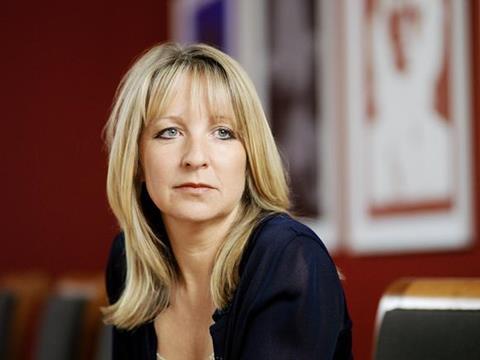 The impending departure of Lloyd's director of market operations Sue Langley (pictured above) is unlikely to hinder the market's modernisation process, known as Project Darwin.
That is according to market insiders, who said Project Darwin's programme director Martin Taylor will continue to drive the modernisation of the Lloyd's back-office system, reporting to Lloyd's chief executive Richard Ward.
One source said: "I don't think it will adversely impact progress, which is in any event being overseen on a fortnightly basis by a verysenior steering group of market reps from the Lloyd's, company and broker communities."
Langley, who has been responsible for overseeing Project Darwin, as well as the Exchange and Lloyd's Information and Reportingprojects, will leave in December 2012.
Ward said her role will be reallocated internally in the next few weeks.
"She has taken a lead role in pushing forward our modernisation agenda and it will be important for us to maintain that positive momentum," Ward wrote in a market memo released last week.
A Lloyd's spokesman did not confirm where Langley was going to.
Langley joined Lloyd's from Hiscox in 2007, where she was chief operating officer. She was also the chair for the G6, the group of sixLloyd's managing agencies that have been leading the modernisation of the Lloyd's market.
Technology provider Xchanging retained its contract to run the Lloyd's back-office system, as reported in Insurance Times in July.
But despite Xchanging maintaining its largely monopolistic position, according to a letter sent to managing agents by Ward in July, the door will be opened to other technology firms to tender for new contracts.
The new set of governance principles, agreed by shareholders of Xchanging Ins-sure Services, will now give the Lloyd's Market Association (LMA) a bigger say in the modernisation process.
LMA's chief executive David Gittings said that Project Darwin remained one of the biggest issues facing the market alongside the implications of Solvency II and the FSA split.
Gittings told Insurance Times that having agreed on the new governance, Project Darwin had moved into its second phase, which involved weighing up the options available for replacing Lloyd's back-office legacy systems. A solution is expected to be decided on by the end of the year.
He said the changes had the backing of Lloyd's managing agents and the London market brokers, as well as the wider community outside of the market.
Talking points
● Will Project Darwin now move forward quicker with Martin Taylor and his team tipped to take greater control of the modernisation process?
● Where will Sue Langley turn up next, given her track record of working in the Lloyd's and London markets?
● Is the end of this year an achievable target for resolving the Lloyd's legacy system issue?