COR improves by 5.2 points to 89.1% thanks to 60% jump in reserve releases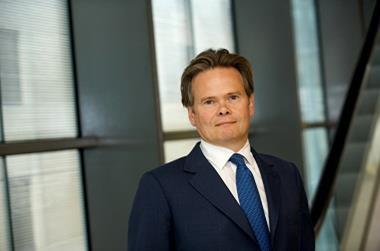 Australian insurer QBE's UK-based European Operations unit made an insurance profit of $464m (£326.2m) in 2015, up 34.5% on the $345m it made in 2014.
Insurance profit is the underwriting result combined with investment income.
The division's combined operating ratio (COR) improved by 5.2 percentage points to 89.1% (2014: 94.3%) and underwriting profit increased by 69% to $377m (2014: $223m).
The improvement in underwriting result came despite UK storm claims of $110m (£77.4m), which added 0.9 percentage points to the group COR.
The improvement was driven by a 60% surge in reserve releases from prior underwriting years to $243m (2014: $158m).
The company said this was partly caused by improved claims management practices.
Gross written premiums fell 3% to $4.4bn (2014: $4.5bn).
QBE Europe was able to improve its performance amid "intense competition", particularly in the London market.
QBE European Operations chief executive Richard Pryce said: "European Operations delivered a strong financial performance in 2015 despite market conditions continuing to deteriorate."