Hodgkinson will remain as a consultant for a short time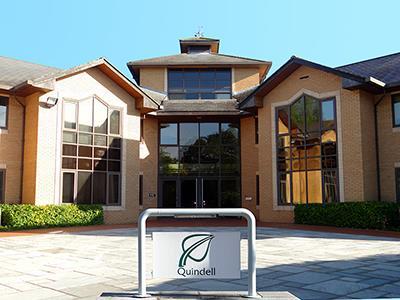 Quindell legal services chief executive Phil Hodgkinson has left the company.
Hodgkinson joined Quindell in early 2013 after selling his company Compass Costs to the insurance outsourcer in April 2013.
Quindell has five operating divisions, focusing on technology solutions, legal services, medico-legal reporting, claims outsourcing, and telematics.
Hodgkinson became chief operating officer of Quindell Legal Services (QLS) in August 2013, and chief executive in January 2014.
He has left to set up his own firm Astute Business Management Consultants, Legal Futures reports, but has also agreed to stay with the business as a consultant.
A Quindell spokeswoman said: "Phil Hodgkinson left his role with the company with effect from 31 December 2014.
"Having spent almost 12 years building up his own business prior to it being acquired by Quindell, it was always anticipated that Phil would at some point wish to return to pursuing his own endeavours. Phil has agreed to remain with the business as a consultant for a period."
The news about Hodgkinson's departure follows Quindell's announcement last week that it is in talks with an un-named third party about the sale of part of the group.
Shares in Quindell climbed by almost 49% earlier this week shortly after an announcement was made that Hedge fund Tosca had increased its stake in the troubled company.
Join the debate in our new LinkedIn specialist discussion forums