Insurance services provider says Brexit could drive demand for its services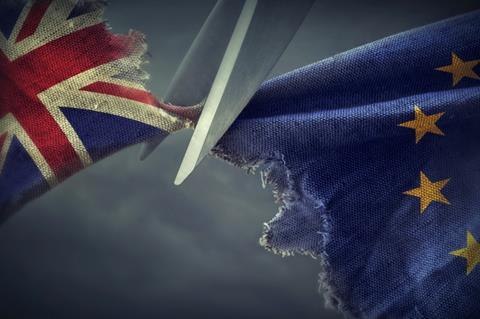 Run-off buyer and insurance services provider Randall & Quilter (R&Q)'s Maltese operation could help it win business after the UK exits the European Union, according to chief executive Ken Randall.
UK-based companies could lose their right to access EU markets through the passporting regime after Brexit, and some firms are looking establishing new companies in remaining EU member states to retain their ability to trade throughout the EU.
R&Q's operation based in EU member state Malta will allow it to retain access to the EU post Brexit and offer this to its clients.
Speaking to Insurance Times following the release of R&Q's first-half results today, Randall said: "We've already seen interest in the fact that we have already got passporting through our Malta company.
"It is already fully licenced to underwrite a wide range of business. It is up and running. It has got a really good ratio of solvency under Solvency II and we are already getting enquiries from other organisations who will be constrained going forward."
Randall said that captives – insurers set up specifically to insure a particular company – could benefit from R&Q's Malta operation. As well as buying run-off captives, R&Q also offers captive management services.
But he added that the benefit was not limited to captives. He said: "Do organisations really want to form European carriers when people like us have already got one? We are a fully functioning business. We are there. We have been in business for a while and we're ready to go."
'Very encouraged'
R&Q made a profit before tax of £1.2m in the first half of 2016, a much improved result from the £4.5m loss it made in the same period of last year. Last year's loss was caused by delays in run-off acquisitions, lower investment returns and restructuring in the US.
Randall said he was "very encouraged" by the first half performance, and noted that the company's results in the second half of the year are typically better than the first half.
He said: "We are fairly upbeat about the second half and we're particularly upbeat about the future."