Insurance Times speaks to Markel's sales and marketing director, Nic Brown about the company's Commercial Lines Report rating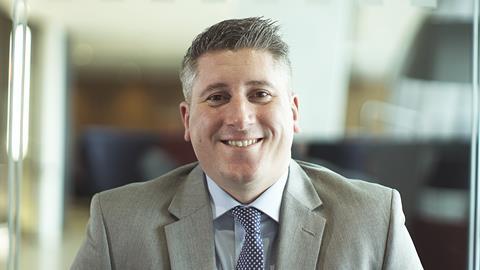 Markel achieved a five-star rating by brokers in the commercial lines rating report, what do you attribute this to and how has the Markel team reacted?
Markel has an undying commitment to deliver the best possible outcomes for our clients. With an Expect More brand identity, we expect to deliver best in class products and services but a drive to constantly deliver more.
Our strategy of focussing on specific industry sectors has taken the notion of insurance cover to another level, and brokers increasingly understand this approach enables them to deliver a more complete solution to clients.
Niche-sector insurance solutions developed by market experts are complemented by a suite of professional services that help SMEs develop and grow their businesses. Over 100 in-house tax and legal experts are available to advise clients on issues affecting their businesses. In 2018, our legal and tax helplines handled over 250,000 client queries, and our specialists secured over £40m in R&D tax relief for SMEs.
Our specialist underwriters and support staff are readily available to brokers, and can make immediate decisions. Brokers don't have the time to wait for a response, and are often working to tight client renewal deadlines.
We know that claims are a fundamental part of our promise and have recently created a new team within our claims operation—the Prompt Resolution Team (PRT)—to manage straightforward claims without needing to refer to a senior claims handler. This team has made a real difference to brokers and policyholders.
There was a variety of general concerns expressed by brokers in the five-star report, what message do you have for brokers concerned that particular insurers are using technology to cut the number of expert underwriters and claims handlers, these brokers were particularly concerned with the lack of investment in people.
Markel's strategy has always been to put personal service and choice at the forefront of what we do.
Brokers can trade with us in a variety of ways. They can talk directly to an underwriter, use our dedicated transactional business hub, Broker Connect, or trade electronically through our eTrading platform. The important thing is that they have a choice. We don't force them to go down a particular route; it's up to them to choose what approach works best for their business.
Our new claims solution—the Prompt Response Team (PRT)—is a good example of how we're not replacing claims handlers with technology. The PRT was set-up to handle straightforward claims quickly and with the minimum of fuss. But personalisation remains central to the process. Brokers can always speak to an experienced claims handler with the authority to make decisions. And because we keep the team is small, there's no danger of being passed from one person with no knowledge of the claim in question to another.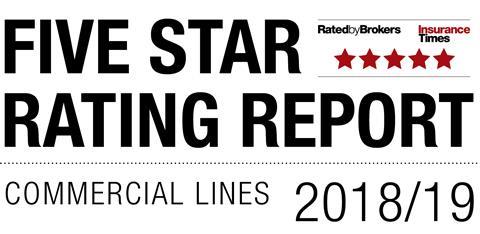 Markel achieved a four-star rating by brokers in the areas of claims, it was recently mentioned that you have implemented a quicker, cleaner process that works well for the broker and the end client, could you tell brokers more about this process change?
As I've mentioned above, we've set up a new team within our claims operation called the Prompt Response Team—or PRT— and given it a mantra of "Wherever possible, one-touch claims handling and immediate settlements."
We're encouraging the team to think like this and given them the authority to act like it too.
As Markel's business grew, the number of straightforward claims rose. We've always placed great emphasis on personal claims handling with dedicated contact points, and we needed to maintain this approach whilst handling straightforward claims more efficiently.
In response, we set up the PRT. The team's objective was not only to settling claims quickly, but to do this while maintaining a high degree of personalisation. For this to happen, we needed to empower team members to make decisions quickly.
We categorised straightforward claims into low value property claims—such as theft of contents—and uncomplicated claims where minimal further investigation is required. The team was given a high settlement authority, saving time by not having to refer to senior managers, and actively encouraged to adopt a 'settle first' attitude.
The PRT now handles 40-45% of our notifications and are settling straightforward claims far quicker than before. Pre-PRT, first-party property claims—including those sent to loss adjusters—took on average 91 days to resolve. The PRT's average turnaround time is 35 days. The fastest first party property claim settled to date took 21 minutes from initial written notification to payment.
Not only that, the NPS score for PRT claims ins 83, when 70+ is considered "world class".
Broker's really seem to appreciate the service they are receiving from the PRT as this testimonial demonstrates:
"This is brilliant news, thank you for your help with the claim and issuing the settlement so quickly. In less than a week, you have processed the estimates and costing and issued payment which is fantastic and greatly appreciated as this is definitely not always the case with many other insurers, so thank you!" York-based broker
Another general concern amongst some brokers this year surrounded the dumbing down of underwriters, how do you ensure Markel underwriters and not being dumbed down, well trained and knowledgeable at that?
Far from dumbing down our underwriters, we're empowering them with the authority and flexibility they need to best serve our brokers and policyholders, whatever sector niche they fall into. They are very capable and experienced, and most have worked here for many years.
Each regional offices has an underwriting team that supports brokers locally, and we've been investing in growing that team. All underwriters are overseen by technical line managers with over 15 years' experience in their specialism, and have the in-depth knowledge to look at risks individually when referred.
We then pull that together with an oversight role to ensure consistency in the underwriting approach across the product lines, something which we know is important to our brokers appreciate.
What developments are in the pipeline for 2019/20 that could impact on Markel's results in the 2019 broker service survey?
2019/20 will be transformational for Markel. We'll continue driving forward our Expect More promise, pushing the boundaries of broker and policyholder support. Key to this activity will be the full integration of our brands under the Markel banner.
Our strategy to refine and develop niche sector propositions will continue unabated. Expect exciting announcements around our technology proposition and more activity around cyber as we look to lead the market in this space.
Talent remains central to our growth ambitions so retaining and attracting the best people in the market over the coming months and years will stay high on our agenda.