Administrator reveals broker did not have enough money to repay most creditors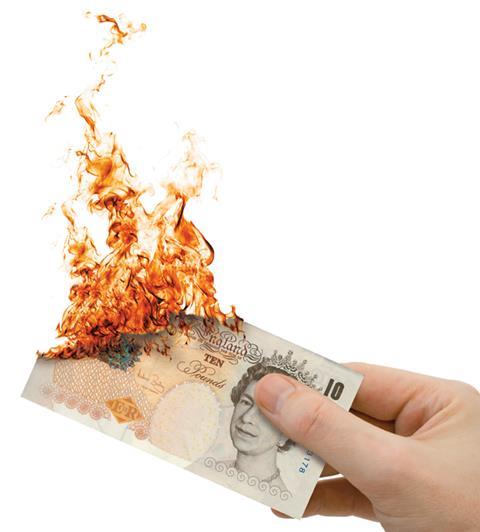 The majority of Riverbourne Insurance Group's 130 creditors will be left empty handed after administrators Wilkins Kennedy could not recover enough money to repay the £2.3m the firm owed.
Riverbourne went into administration in February, owing money to insurers, brokers, banks and Crystal Palace Football Club.
A report filed at Companies House this month stated that the broker did not have enough property to enable most unsecured creditors to get their money back, or money to pay dividends to key creditors.
Main creditor Macquarie Bank was owed £1.44m, but recovered about £271,000 in March. The report added: "As there are insufficient funds, no dividend will be declared to Macquarie."
According to a report published in April, the administrators alleged that Riverbourne had fraudulently obtained loans from Close Premium Finance Ltd and also alleged a shortfall of funds in its client account.
The latest documents did not offer any further details on these points, but the administrators have sent a report on Riverbourne to the Department of Trade and Industry that may have further information.
A second document filed at Companies House stated that Riverbourne should be dissolved in December.
Riverbourne wrote construction risks through Lloyd's, commercial business for SMEs, and had a small book of high net worth business.
Riverbourne director Nick Plowman was not available for comment.
Pass notes: Riverbourne
Is this the end of the Riverbourne saga?
Not quite. The Department of Trade and Industry has received the administrators' investigation into the company's downfall. Riverbourne is already on the FSA's radar after learning about concerns over the handling of client money.
Where are ex-Riverbourne directors now?
Co-founder and former managing director Nick Plowman now works for a firm called Smart Witness Vehicle CCTV. Another co-founder, Jamie Coyne, now works at Square Mile Broking along with David Garrad, who was a director between 2003 and 2007.