As a result of closure four months after launch Simon Trott has left the broker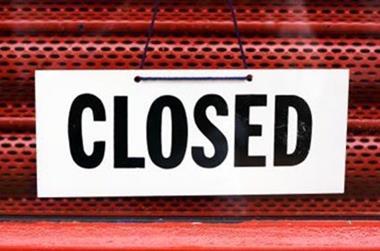 The Peterborough-based SME call centre set up by RK Harrison (RKH), under the RKHOne brand, has closed four months after it was launched, Insurance Times can reveal.
As a result of the closure, Simon Trott who led the project, departed from the company at the end of July.
The unit's closure affected twenty-one staff, the majority of whom have found new roles within the group or elsewhere.
The book of business has been moved into other divisions within the Howden UK Group business.
When the volume speciality lines operation was opened back in March RKH said it would target business from farms, caring professions, specialist businesses and specialist personal lines.
Joint Howden UK retail boss Stuart Rootham told Insurance Times there was a strong "business case" for opening the volume SME call centre business when the investment was agreed last August, before the Hyperion-RKH merger was on the table.
But he added the strengths of the combined group means that Howden is now focusing on growing in its existing core specialisms and integrating the recently acquired businesses.
Earlier this year in May, Howden acquired Brighton-based care businesses CHIS and PrimeCare, while this week the broker completed the acquisition of Birmingham-based independent broker Perkins Slade.
These purchases follow the acquisition by Howden of Liverpool based construction/PI specialist broker Powell Bateson in late 2014.
According to Rootham, Howden's focus is on mid-market and corporate, while continuing to write specialist SME business.
Rootham said: "We do have SME business but it tends to be in specialist schemes where we develop products. We are a niche specialist business and so we will target SME where it fits an appetite or where we think we can make a difference to clients."
Trott added: "RKH is a really great business and I have had a fantastic time working with the team, developing the growth strategy and getting the RKHOne project off the ground.
"The strategy and direction has changed and it was the right time for me to move on. I really do wish the team well."